The family of four was on their way to a school play at a local high school. They were just minutes from it starting. Meanwhile, a 20-year-old driving a turbocharged BMW was heading home after picking up some Chinese takeout for his family. He was traveling at a mind-bending 115 mph – 70 mph over the speed limit on the Maryland road.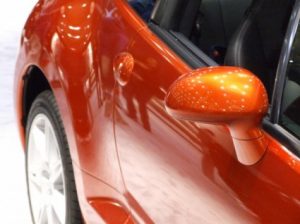 The crash was described by The Washington Post as "thunderous." The BMW struck the Chevrolet Volt at a broadside angle. Although horrified onlookers tried valiantly to rescue the family in the Volt – uprooting a metal sign so they could fight to pry the door open, smashing the rear car window and a doctor who crawled into the car to try to administer medical attention – three of the four inside perished. The sole survivor lost her mother, father and her 18-year-old brother, her only sibling, in that crash. She suffered life-threatening injuries, but ultimately survived.
Meanwhile, the driver of that BMW was in hysterics nearby. "It's all my fault!" he could be heard screaming. 
That was back in November. Now, the driver is expected to plead guilty to vehicular manslaughter in connection with the February fatal car accident. An accident reconstruction by local police investigators details the findings of a lengthy investigation. Authorities say the young driver only applied his brakes just 2.5 seconds before impact, and it's estimated he still struck the other vehicle at a speed of 75 mph.
In a somewhat unusual move for a defendant, he is expected to plead guilty even ahead of his indictments. He agreed to the plea because, his defense attorney said, he has been "profoundly distraught" ever since the crash. Although he did have a prior conviction for negligent driving and speeding, at the time of this crash he was not drunk and he was not engaged in a race at the time of the crash. In pleading guilty to the charge, defendant will be conceding that his excessive speed in and of itself was gross negligence.
Defendant is reportedly the son of a successful Turkish jazz composer and pianist.
But speed had a problem for him in the past. Earlier in the year, he'd been arrested for driving 85 mph on the interstate. He later pleaded guilty to reckless driving, but that violation was ultimately reduced to negligent driving because it was revealed the officer failed to calibrate his speedometer.
At the time of this fatal crash, he was reportedly operating a vehicle that was leased by his father. This could raise some questions in terms of liability.
In Florida, at least, owners of motor vehicles can be held vicariously liable if a driver who has permission to operate the vehicle does so negligently.
The National Highway Traffic Safety Administration (NHTSA) considers a crash to be speed-related if the driver is charged with a speed-related offense or if investigating officers opine a driver was traveling too fast for conditions and that this was a factor in the crash. The agency reported speed-related crashes claim more than 10,200 lives every year – one third of all motor vehicle accident fatalities – and cost Americans $40.4 billion a year.
Call Associates and Bruce L. Scheiner, Attorneys for the Injured, at 1-800-646-1210.
Additional Resources:
He was going 115 mph. They were driving to a school play. Then, a deadly crash., July 13, 2016, By Dan Morse, The Washington Post
More Blog Entries:
Deputies: Distracted Driving Kills 7-Year-Old in Fort Myers, July 2, 2016, Fort Myers Car Accident Lawyer Blog