A recent analysis by The Tampa Bay Times, looking at figures from the Florida Highway Patrol, reveals hit-and-run crashes in Florida are on the rise.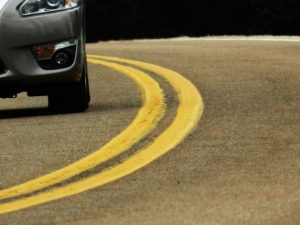 This creates a troubling situation not just for law enforcement companies, but for victims who are injured by someone else's negligence with no one to hold accountable. Our injury lawyers in Fort Myers know there are sometimes a few different avenues to pursue in these cases, but it does often make the process more difficult.
Last year, there were more than 99,000 hit-and-run crashes in Florida, representing a 26 percent uptick since 2013, when there were about 78,660. Some of these were simple fender-benders, while others were major collisions, resulting in serious personal injury and death. In fact, 179 people did lose their lives in these crashes. 
The Times looked specifically at collisions in Hillsborough, Pinellas, Pasco and Hernando counties, and found they had increased 22 percent over the last three years. While it's true that crashes overall are on the rise, hit-and-run crashes in this area grew twice as fast.
Part of the issue is we're welcoming more people into Florida – both as visitors and residents. The economy is steadily climbing and the cost of gas has fallen. People are driving more frequently for work and recreation.
F.S. 316.027(2)(a) requires anyone involved in a crash that results in serious injury or death to immediately stop, provide their information and render aid if necessary. If a driver fails to do this and the person in the other vehicle dies, it's a felony that carries a mandatory minimum penalty of four years in prison and an automatic license revocation of three years.
People leave the scene for a number of reasons, police say, including:
Lack of a driver's license;
Lack of insurance;
Impairment/ under the influence of alcohol or drugs/ not wanting to risk a DUI.
While some local law enforcement agencies investigate their own hit-and-run accidents, others leave it to the Florida Highway Patrol.
Locating a driver who has left the scene of a serious crash is often a time-sensitive issue, with investigators needing to push to get information out quickly to other law enforcement agencies and the public.
One case highlighted by the Times involved a 13-year-old who was struck while crossing the road on his new BMX bike on New Year's Eve. He was struck by a sport utility vehicle operated by a 35-year-old driver who failed to stop. The driver was later apprehended and charged with a felony.
In the meantime, for those who are struck by drivers who flee the scene, there may be several options for recovery. There is usually first and foremost personal injury protection (PIP) benefits. But if a person's injuries exceed $10,000, he or she can file a claim with the other driver's insurer, if they are caught. However, if they are not found, the injured person can file a claim with their own insurer, assuming they have uninsured motorist coverage. Our injury lawyers know this type of coverage isn't mandatory in Florida, but it's standard in most policies. It also applies for those who were walking or on bike, so long as they are on that policy.
Call Associates and Bruce L. Scheiner, Attorneys for the Injured, at 1-800-646-1210.
Additional Resources:
Tampa-area cases reflect rise in hit-and-run crashes across Florida, Feb. 21, 2017, By Tony Marrero and Anastasia Dawson, Tampa Bay Times
More Blog Entries:
$3M Defective Vehicle Product Liability Verdict Reversed, Feb. 28, 2017, Car Accident Attorney Blog