As summer travel season gets underway, Florida has strengthened its "Move Over" law, which aims to protect law enforcement and other emergency vehicles from the risk of being struck by passing traffic.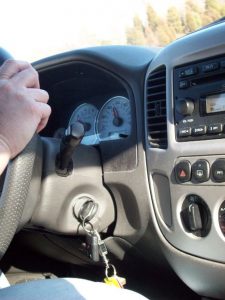 While road construction is a year-around (and seemingly never-ending) effort in Southwest Florida, many projects are launched through the summer months before the traffic onslaught that always comes with the winter tourist season. This year may be particularly frustrating as heavy traffic has continuously frustrated motorists since last year's devastating hurricane.
NBC-2 reports the enhanced law expands the circumstances in which motorists are required to move over and/or slow down for stopped vehicles at the side of the road. Under current law, drivers must vacate the lane closest to stopped law enforcement, emergency, sanitation, utility vehicles, tow trucks or maintenance or construction vehicles that display warning lights. The new bill, approved by lawmakers this spring, would also include all other vehicles pulled over at the side of the road. SB 425 includes disabled motor vehicles displaying warning lights or hazard lights, or using emergency signage or flares, or vehicles that are stopped with one or more persons visibly present.
Anyone who has ever dealt with a disabled vehicle at the side of the road knows how frightening it can be to be within feet of traffic racing by at 75 mph or more. The new law aims to protect the motoring public as well as law enforcement and road safety workers. Originally passed in 2002, the law requires drivers to move over, or if that is not possible, to slow to 20 mph under the speed limit when passing law enforcement, first responders or tow truck operators. It was expanded in 2014 to include construction, sanitation and utility crews.
Disabled Vehicles – Roadside Safety
As we enter summer travel season, our car accident attorneys in Fort Myers and Cape Coral urge motorists to review best safety practices for dealing with a disabled vehicle. AAA urges motorists to be prepared as the best defense.
Always travel with a cell phone and charger.
Keep pencils and a notebook in your glove box, as well as a vehicle's operator's manual.
Have a flashlight and extra batteries.
Keep bottled water in your vehicle for emergencies. Florida's sun is unforgiving, particularly without air conditioning.
Flares, signal flags, a reflective vest and other safety gear is also a good idea.
Make sure you have a working jack, lug wrench, and a spare tire in good condition, or that you know how to operate your vehicle's tire pump, if equipped.
Always keep a small emergency tool kit with your spare tire and other emergency gear.
Pack a first aid kit.
Know who to call, whether you are a member of AAA or have roadside assistance through your car insurance or vehicle warranty.
Having a plan and being prepared is your best defense against the risks of being stranded. Motorists should always move as far away as safely possible when approaching disabled vehicles or vehicles stopped along the roadside.
If you or a loved one is injured, call Associates and Bruce L. Scheiner, Attorneys for the Injured, at 1-800-646-1210.