As summer travel season gets underway, Florida has strengthened its "Move Over" law, which aims to protect law enforcement and other emergency vehicles from the risk of being struck by passing traffic.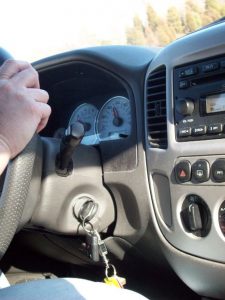 While road construction is a year-around (and seemingly never-ending) effort in Southwest Florida, many projects are launched through the summer months before the traffic onslaught that always comes with the winter tourist season. This year may be particularly frustrating as heavy traffic has continuously frustrated motorists since last year's devastating hurricane.
NBC-2 reports the enhanced law expands the circumstances in which motorists are required to move over and/or slow down for stopped vehicles at the side of the road. Under current law, drivers must vacate the lane closest to stopped law enforcement, emergency, sanitation, utility vehicles, tow trucks or maintenance or construction vehicles that display warning lights. The new bill, approved by lawmakers this spring, would also include all other vehicles pulled over at the side of the road. SB 425 includes disabled motor vehicles displaying warning lights or hazard lights, or using emergency signage or flares, or vehicles that are stopped with one or more persons visibly present.