This month's Annual Ride of Silence put the focus on keeping cyclists and other vulnerable road users safe on the streets of Southwest Florida.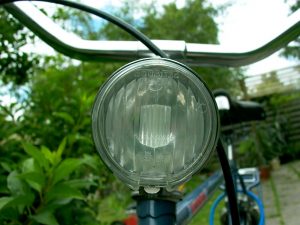 The North Fort Myers Neighbor reports the 21st annual event was hosted by the Caloosa Riders Bicycle Club. The Silent Ride on May 17 departed from Bell Tower Shops. Our Fort Myers injury lawyers frequently report the increased risk to bicyclists and pedestrians throughout SWFL. In the first three months of this year, 81 bicycle accidents in Lee County were reported, resulting in two deaths. Last year, 319 crashes resulted in nine fatalities.
"The reality is motor vehicle drivers, cyclists and pedestrians all have responsibility for safe mobility," Norm Nesbitt of Caloosa Riders Bicycle Club, told the publication.
The 6-mile ride was escorted by deputies from the Lee County Sheriff's Office.
Our Fort Myers injury lawyers urge riders and motorists alike to renew efforts to stay safe and avoid accidents through the long summer riding season.
Safety for Cyclists
While the truth is that virtually all cyclists are well aware of the risks and do everything possible to stay safe, reviewing best practices is a great way to recommit to doing everything possible to avoid being victimized.
The National Highway Traffic Safety Administration offers a number of safe-cycling tips:
Wear a helmet: Make sure it is properly sized and fitted. Even low-speed collisions can result in serious or fatal injuries; striking your head is primary risk.
Be prepared: Make sure your bike fits you properly and is in good mechanical condition.
Safety equipment: Wearing reflective clothing and using lights and reflectors are essential to being seen.
Plan your route: Take advantage of bike lanes, trails and other infrastructure meant to protect riders from being forced to share the road with motor vehicles.
Beware pedestrians: Sidewalk riding is often illegal. A surprising number of serious collisions involve a cyclist who strikes a pedestrian. Give pedestrians the same courtesies you hope to receive from motorists.
Safety for Motorists
Failure to yield: Is the leading cause of serious and fatal collisions involving cyclists. Give riders the right of way. Allow them to pass before proceeding. Pay particular attention at intersections or when making a turn. Always look behind you when turning right to make sure you are not cutting off an approaching rider.
Dooring: Always look before opening your car door. Dooring is a frequent cause of serious and fatal injuries to riders.
Respect bike lanes: Never park or travel in a designated bike lane.
Distraction: Avoid driving distracted. While always a threat, the consequences of striking a pedestrian or cyclist are almost always serious, even at low speed. Pay attention to the task of driving.
Avoid aggressive driving: Like distraction, the consequences of aggressive driving behaviors, including speeding, failure to use signals and failure to obey traffic-control devices, are amplified when pedestrians or cyclists are present.
The reality is that these "accidents" are nearly always avoidable, and result because of the negligent actions or inactions of one or more at-fault parties. Do your part to stay safe this summer and avoid being blamed for a tragedy.
If you or a loved one is injured, call Associates and Bruce L. Scheiner, Attorneys for the Injured, at 1-800-646-1210.