Evidence is increasingly clear that Florida's nursing home industry has failed to protect residents from the devastating consequences of facility-wide coronavirus outbreaks, even in the weeks since those risks became the world's dominant news story.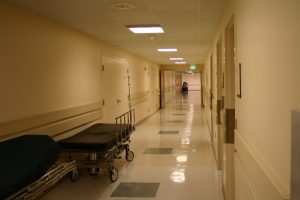 The risks have been clear from the outset– the first outbreak in the United States occurred at a five-star care facility outside Seattle, Washington.
By mid-April, at least 14 Lee County nursing homes or care facilities had tested positive for the coronavirus, according to a list Gov. Ron DeSantis finally released under pressure from the media and the threat of lawsuits from elder-care advocates.
The list also includes 5 care facilities in Collier County and 5 in Charlotte County.
And, while "safer-at-home" has had an impact when it comes to reducing the risks faced by the general population, the same is not true for residents of care facilities. By mid-April, there were 1,609 coronavirus cases among staff or residents in long-term care facilities in 53 of Florida's 67 counties. Those numbers had doubled in a week.
Of the more than 700 deaths reported by the Department of Health, 157, or more than 20%, were associated with long-term care facilities.
The South Florida Sun-Sentinel reported the list includes  39 facilities in Broward County, 54 in Miami-Dade County and 36 in Palm Beach County. The Orlando Sentinel found 26 senior-living facilities have reported coronavirus cases in Central Florida.
Statewide, more than 300 nursing homes and assisted-living facilities have admitted to having patients or staff members who have tested positive for coronavirus.
DeSantis said facilities are required to notify residents, staff and residents' family members of any cases at their facilities.  The governor noted the decision to make the names public ensured that was done.
Coronavirus Claims in Southwest Florida
In other words: You have been warned. It will be up to consumers to educate themselves when it comes to the safety of their loved one's nursing home through the remainder of the pandemic.
A personal injury or wrongful death lawsuit against a nursing home or managed-care facility should always be handled by a law firm with extensive experience. But that has never been truer than when dealing with a suspected coronavirus claim.
The flu remains a leading killer in nursing homes each year. Nursing facilities escape liability for a variety of reasons, and certainly not every case of the flu is indicative of negligence. But many facility-wide flu contagions can and should have been prevented each year. With coronavirus, the risks have been well known and prevention measures well-established.
However, the problem remains the for-profit nursing home industry, which continues to focus on avoiding liability, rather than the safety of residents.
A Fort Myers News-Press investigation revealed the state's two largest nursing home operators have been working to protect members from lawsuits connected to the care they provide during the crisis.
In early April, the Florida Health Care Association and Leading Age Florida sent letters to DeSantis asking him to issue an executive order increasing legal immunity for health care providers.
Our experienced nursing home injury lawyers know the nursing home industry continues to consolidate into the hands of a few large and powerful operators. Failure of lawmakers to protect Florida's most vulnerable population – and to protect their rights to make claims against negligent operators – would have a devastating impact.
There are nearly 700 nursing homes and more than 3,000 assisted-living facilities (ALFs) in Florida. The vast majority of the 155,000 residents of these long-term care facilities are age 60 and older.
These same facilities are currently restricting access to visitors, making it even more difficult to check on a loved one's condition, or to determine present conditions. When death or serious hospitalization occurs, seeking timely advice from an experienced law firm is the best thing you can do to protect your rights.
If you or a loved one is injured, call Associates and Bruce L. Scheiner, Attorneys for the Injured, at 1-800-646-1210.