The National Highway Traffic Safety Administration is coming under fire for lacking the proper expertise to identify dangers posed by defective vehicles.
Safety advocates content the government's primary traffic-safety watchdog is often reluctant to order recalls and is constrained by a small staff and tight budget. Among the consequences is an agency that too often relies upon safety studies conducted by auto manufacturers, the Detroit Free Press reported.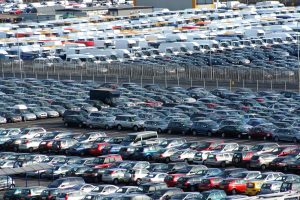 The agency countered by reporting an increase in staff with significant knowledge of new technologies and cited a record number of recalls issued in each of the last four years.
Fort Myers car accident lawyers know modern technology makes the agency's task more critical than ever, as the industry begins deploying self-driving and autonomous vehicles and continues to incorporate more and more multi-media technology, which many safety advocates also cite as a primary cause of distracted driving.
Defective Vehicle Risks in SWFL
Far more accidents involve a dangerous or defective vehicle than those that are reported each year. In many cases, a motorist may not even be aware of vehicle defect's role in a collision, even if the vehicle is among the millions that have been involved in high-profile recalls of recent years.
In some of the biggest vehicle recalls in history, such as Firestone tires on Ford Explorer SUVs, Toyota's unintended acceleration crisis, General Motors' faulty ignition switches and Takata air bags, NHTSA did not take action until after crashes killed or injured many people.
Currently, the agency is struggling to deal with the issue of faulty transmissions in Ford Focus and Fiesta models, which have been linked to numerous deaths since 2014, when the agency met with Ford and then declined to launch a formal investigation or order a recall.
A car accident attorney in Fort Myers or Cape Coral with significant experience litigating injury and wrongful death claims involving dangerous or defective vehicles will be in the best position to determine accident causation and identify those liable for damages. In some cases, a defect may cause a collision, in many others a defect may exacerbate injuries, which is often the case with dangerous tires and defective seat belts and airbags, all of which are among the most common causes of defective vehicle recalls.
Reviewing Your Vehicle for Defects and Recalls
The NHTSA offers a recall database where motorists can enter their Vehicle Identification Number to determine what manufacturer recalls or safety issues have been identified for their vehicle.
Issuing a recall does not alleviate a manufacturer's liability to motorists when a defect causes or contributes to personal injury or wrongful death. In some cases, aftermarket parts may be responsible, which is particularly true when it comes to dangerous or defective tires. Having your vehicle properly maintained and reviewing vehicle crashworthiness can also help keep you and your family safer in the event of a crash.
If you or a loved one is injured, call Associates and Bruce L. Scheiner, Attorneys for the Injured, at 1-800-646-1210.