Our injury lawyers in Fort Myers and Cape Coral wish each of you a safe Fourth of July weekend. Please be mindful of the pandemic restrictions and social distancing requirements, but find time to enjoy yourself with close friends and family.
July is typically among the quietest times of the year on the roads in Southwest Florida. But July 4th always brings peak travel and this year is expected to be no different. In many cases, people are hitting the road precisely because they have been quarantining at home since the spring and vehicle travel offers the best option to get out of the house while maintaining social distancing and minimizing exposure.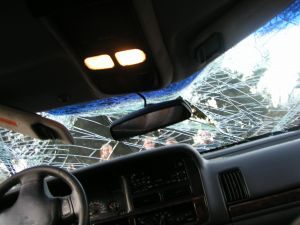 RV and camping resorts and sales centers are reporting record sales and bookings. Combined with hotel and resort closures, the COVID restrictions make planning your trip more important than ever. Know your destination. Make sure they are expecting you.
Safety Tips for Florida Drivers
The Atlanta Journal Constitution is reporting the holiday weekend is still expected to pack a punch when it comes to traffic on the nation's highways, although the American Automobile Association is expecting a year-over-year decrease in holiday travel this year for the first time since 2009, despite record-low gas prices.
Our veteran car accident lawyers in Fort Myers and Cape Coral know staying proactive when it comes to travel safety can significantly reduce your risks of being involved in a serious or fatal traffic collision.
Trip planning: COVID restrictions make planning your route and checking by phone with your destination a critical part of staying safe. Having your vehicle serviced is also an excellent move before any long-distance driving.
Rules of the Road: Resolve to obey the rules and use patience. Don't assume you are going to "make time." Pay reasonable adherence to speed limits and allow plenty of distance when stopping or changing lanes.
Watch for vulnerable road users: There is no such thing as a "minor accident" when it comes to bicyclists, pedestrians and motorcycle riders. Avoid a tragedy and give them the right of way.
Never drive intoxicated: Whether by alcohol or drugs, being under the influence dulls reaction time, reduces coordination, lowers inhibitions, and too often results in needless tragedy.
Stay awake – Pay attention: Respect the risk of drowsy driving. Its impact on a driver is similar to a blood-alcohol level over the legal limit. Likewise, don't drive distracted by navigational equipment or anything else.
Be flexible: If we are learning anything in the age of COVID is that we must remain flexible. So much is out of our control. Whether your time is enjoyable or a miserable slog may come down to your mindset. Have a plan B. Don't rush.
Stay calm: Perhaps you have noticed people are often on a short trigger these days. Don't rush. Let the person in line in front of you. Don't engage in or respond to aggression from other drivers.
As the world attempts to return to some semblance of normality, make traffic safety a part of your conversation at home. Younger drivers, in particular, are at high risk, but so too are older drivers in the family who may be struggling with independence as we deal with this virus. By pulling together and doing your part, we can all stay safer and do our best during this challenging time.
If you or a loved one is injured, call Associates and Bruce L. Scheiner, Attorneys for the Injured, at 1-800-646-1210.