New fireworks laws, combined with COVID restrictions, are expected to increase the risks of fireworks injuries in Southwest Florida as we head into the Fourth of July weekend.
Florida Senate Bill 140 was among the 100 new laws that hit the books on July 1, according to the Miami Herald. The bill permits private citizens to set off fireworks in Florida on July 4, New Year's Eve and New Year's Day.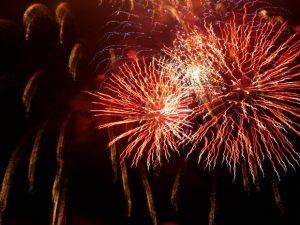 The Palm Beach Posts reports record fireworks sales as many municipalities cancel or curtail fireworks celebrations in response to the COVID pandemic. Channel 10 News in Tampa reports authorities are bracing for an increasing number of injuries.
"Actually, we do anticipate an increase in the number of injuries and the number of responses that are going to have to be taken care of during the holiday," said Tampa Fire Marshal John Reed.
Each year, our personal injury lawyers in Fort Myers and Cape Coral warn consumers about the dangers of purchasing and igniting roadside fireworks. Fireworks have long been quasi-illegal in Florida — often legal to purchase but illegal to detonate in the state. But permissive enforcement, combined with lightly regulated pop-up vendors selling mass-produced foreign pyrotechnics, has long led to serious injuries, particularly around the July 4th holiday.
Fireworks Safety in Southwest Florida
At Associates and Bruce L. Scheiner, Attorneys for the Injured, we wish each of you a safe Fourth of July weekend. Drive carefully. Allow plenty of time to reach your destination. Watch for vulnerable road users like cyclists and pedestrians;  always give them the right of way. And if you want to enjoy the fireworks, leave them to the professionals.
More than 9,000 people were treated for fireworks-related injuries last year, according to the US Consumer Product Safety Commission. More than half of those occurred in the month surrounding the Fourth of July holiday.
Attending a professional show offers the best chance of enjoying fireworks safely but is by no means foolproof. While these shows tend to be safer, and typically include on-site fire fighting personnel, several high-profile accidents still occur each year at professional fireworks displays. The larger fireworks used tend to result in more serious accidents. Multiple people are typically injured, often from falling debris that lands in the crowd.
Practicing social distancing this year will also help keep you away from such risks. Fireworks can be seen from miles away. Scope out a good location ahead of time and enjoy the quiet time with close friends and family.
Fireworks Injury Litigation
Fireworks accidents are complex cases involving multiple areas of personal injury law, including premises liability and defective product litigation. In addition, your chosen law firm must have extensive experience dealing with disfiguring or disabling traumatic injury and a long track record of litigation and success.
Possible liable parties include the property owner, those setting off the fireworks, and the manufacturer or distributor of fireworks products. Seeking experienced legal help in the immediate aftermath of an accident will allow the best investigation into the facts and circumstances of a fireworks injury.
If you or a loved one is injured, call Associates and Bruce L. Scheiner, Attorneys for the Injured, at 1-800-646-1210.