April 7 is both National Walking Day and World Health Day. Perhaps not by coincidence.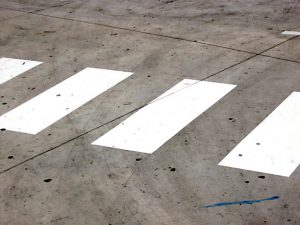 There is every evidence that walking is one of the best things you can do for your health. The Physical Activity Guidelines for Americans, report walking is a great way to reap the benefits of physical activity, especially for older Americans. Walking can improve cardio vascular health, physical strength and stability in the legs and torso, improve sleep and promote overall health and well-being, including disease prevention and enhanced quality of life.
However, walking can also be dangerous, particularly in Florida. Each year, about 6,000 walkers are killed in traffic collisions; that's 18 pedestrians a day, 125 every week, according to the U.S. Department of Transportation. Additionally, more than 75,000 are seriously injured, or about one every 7 minutes. Despite far fewer walkers than motorists on the road, pedestrian deaths account for nearly 1 in 5 traffic fatalities.
In Florida, about 700 walkers are killed every year, making it the deadliest state in the nation besides California. More alarmingly, Florida has grown more deadly in recent years, with fatal pedestrian accidents increasing more than 30 percent since the start of the coronavirus pandemic.In recent years, Dangerous by Design, a nationwide study of pedestrian safety, has found numerous urban locations in South Florida to be among the nation's deadliest, including Cape Coral, Orlando, Tampa, and Miami.
Our injury lawyers in Fort Myers and Cape Coral offer the following safety tips for walkers:
Plan your route: Lack of sidewalks, crosswalks and streetlights are a primary factor in many pedestrian accidents. Pre-driving your route can allow you to identify the safest route, as well as potential danger points, and will even allow you to determine the length of your walks.
Avoid walking at night: Southwest Florida's heat can be a deterrent to walking and exercising. But darkness significantly increases the risks. Early morning hours after sunrise can be the best time to walk, followed by early evening before sunset, particularly once afternoon showers have helped cool things off.
Wear brightly colored clothing: Make yourself easy to see.
Carry a flashlight and a cell phone: Having a way to contact people can help keep you safe and also will help in the unfortunate event there has been an accident. One in five pedestrian accidents involve a hit-and-run driver who leaves the scene instead of remaining to render aid.
Stay hydrated: bring along a drink to help keep hydrated. This can help prevent cramps and make your walk more enjoyable.
Start slowly: If you are not used to an exercise program, start slowly. Studies suggest even a half mile or one mile stroll can have significant health benefits. As can splitting your walk into shorter morning and early evening outings.
Find a walking partner: Like motorcycle riders, walkers are always safer in tandem or small groups.
Our injury lawyers in Fort Myers and Cape Coral hope you do not let the accident risks prevent you from experiencing the many benefits of walking. By respecting the risks, and making a safe-walking plan, you can significantly improve your physical and mental health.
If you or a loved one is injured, call Associates and Bruce L. Scheiner, Attorneys for the Injured, at 1-800-646-1210.
If you or a loved one is injured, call Associates and Bruce L. Scheiner, Attorneys for the Injured, at 1-800-646-1210.