Pedestrians were already at high risk before the pandemic. Particularly in Southwest Florida, which has consistently ranked among the nation's deadliest locations for pedestrians. A lack of infrastructure like streetlights and sidewalks, urban sprawl, a significant transient population, and explosive growth have all been factors that have contributed to the risks.
But now there is evidence that the coronavirus pandemic has made walking even more dangerous.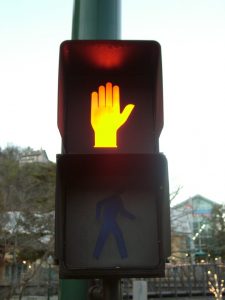 The Governor's Highway Safety Association reports the number of fatal pedestrian accidents increased in 27 states, despite reductions in overall traffic as a result of pandemic restrictions.
Nearly 3,000 pedestrians were killed, an increase of 20 percent, despite a 16.5 percent decrease in traffic.
"Walking should not be a life and death undertaking, yet many factors have combined to put pedestrians at historical levels of risk," Jonathan Adkins, the group's executive director, said in a news release. Florida was among 7 states that accounted for more than half of all traffic deaths. The others were Arizona, California, Georgia, New York, North Carolina and Texas.
The number of pedestrian deaths is on the rise nationwide. Walkers now account for 1 in 6 traffic deaths, up from about 1 in 8 in 2010.
Alcohol is often a contributing factor, with more than half of all fatal collisions involving an intoxicated driver or walker.
Pedestrian Injuries in Southwest Florida
Our pedestrian injury attorneys in Fort Myers and Cape Coral know walkers face particularly high risks in Southwest Florida.
Cape Coral has been cited as the nation's deadliest place for walkers by the 2021 Dangerous by Design report published by Smart Growth America. While the city has worked to make incremental improvements, poor planning has resulted in a lack of adequate streetlights, sidewalks and crosswalks in numerous locations.
But the Cape is far from alone when it comes to the risks. Fort Myers Beach and other tourist locations continue to see outsized risks, as do denser areas of the city, like the Martin Luther King Jr. and Palm Beach Boulevard corridors and well-populated areas of Lehigh Acres and North Fort Myers.
Drivers need to respect the risks and give walkers the right of way. Even a slow-speed collision with a walker is likely to result in serious or fatal injuries and significant liabilities. Walkers will be found to have had the right of way in the vast majority of scenarios. Drivers who do accidentally strike a pedestrian or cyclist must stop, remain at the scene and contact authorities and emergency medical care.
Walkers for their part must give motor vehicles a wide berth whenever possible. Avoiding walking after dark or in strange locations is always the safest course of action. Making sure you have adequate auto insurance, including uninsured/underinsured motorist coverage, will also help ensure you are protected in the event of a collision with a driver who lacks sufficient auto insurance to pay for damages, or who does not remain at the scene.
Like so many other common injury scenarios, proper preparation, adequate insurance coverage, and a respect for the risks can go a long way when it comes to making sure you and your family stay safe on the road.
If you or a loved one is injured, call Associates and Bruce L. Scheiner, Attorneys for the Injured, at 1-800-646-1210.