All of us at Associates and Bruce L. Scheiner wish all of you a safe and enjoyable new year.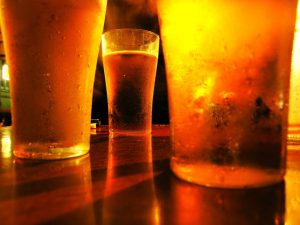 Please celebrate responsibly and never drink and drive.
For more than half a century, our drunk driving injury lawyers have fought for the rights of victims and families impacted by this senseless crime. We support sobriety checkpoints, enforcement blitzes, and other efforts by local law enforcement, as well as the work of organizations like Mothers Against Drunk Driving.
Stay Safe – Never Drink and Drive
The Florida Department of Highway Safety and Motor Vehicles "Let's Arrive Alive" campaign has run from Thanksgiving through the year end holidays, culminating with New Year's Eve and New Year's Day, which statistically are among the deadliest on the road when it comes to drunk and impaired drivers.
The agency is also supporting the AAA's Tow to Go program. The goal of The Auto Club Group's Tow to Go program is to prevent injuries and deaths caused by impaired drivers. It reminds party-goers to plan ahead by choosing a designated driver, staying where they are celebrating, or arranging other safe transportation. Tow to Go operates on most major holidays and offers a free ride to impaired drivers and their vehicles who do not have a safe alternative. Over the past two decades, the program has removed more than 25,000 impaired drivers from the road. It's never safe to drive impaired, so please be sure to plan ahead.
Adults in need of a ride can call 1-855-2-TOW-2-GO. AAA will dispatch a tow truck and will take both the driver and the vehicle home, free of charge.
Our car accident attorneys in Fort Myers and Cape Coral urge drivers to make a plan before setting out to enjoy the New Year's celebration. Have a sober ride home, or plan to use a ride-sharing app or taxi service. Never drive after consuming any amount of alcohol or other mind-altering substance.
The National Highway Traffic Safety Administration reports one-third of all fatal crashes involve a motorist who was under the influence – claiming nearly 12,000 lives per year. In Florida, more than 800 lives are claimed each year in drunk driving collisions.
Celebrate Responsibly
There are many things you can do to reduce your risks:
Stay home: Plan an evening at home with friends and loved ones. If alcohol will be consumed, arrange for guests to spend the night.
Have a plan: Plan to have a sober ride home. Designate a driver, sleep over, or use a ride-sharing or taxi service.
Be a responsible host: Serve plenty of food and non-alcoholic beverages. Serve alcohol early and in moderation. Make sure guests have a safe ride home. Understand you could be held liable if a guest leaves your home and causes a drunk-driving collision.
Talk to your kids: One in five fatal drunk driving collisions in Florida last year involved a driver under the age of 21. Make sure your kids are celebrating responsibly and have a safe place to spend the evening. Let them know you will come get them – no questions asked.
Let's all do our part to start 2023 off right by celebrating responsibly and doing everything we can to keep the roads safer for everyone.
If you or a loved one is injured, call Associates and Bruce L. Scheiner, Attorneys for the Injured, at 1-800-646-1210.