Lee County is closing out the year with the second-highest number of traffic fatalities on record.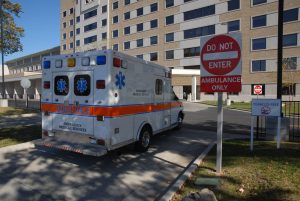 It's sobering news, particularly given the fact that the COVID pandemic has left many people working from home, and otherwise reduced the number of drivers on the roads of Southwest Florida.
However, despite the statistical reduction, motorists continue to complain of heavy traffic and long delays amid Hurricane Ian recovery efforts. The increasing number of road deaths mirrors trends nationwide, although safety advocates are still trying to determine all of the factors blamed for increasing road risks. Certainly shorter tempers and aggressive driving have played a role.
Our car accident lawyers in Fort Myers and Cape Coral know there are concrete steps you can take to reduce the risk you or a family member will be involved in a serious collision. Most "accidents" are the result of common dangerous driving behaviors.
Safe Driving Reduces Road Risks
WGCU reports 123 motorists have been killed on Lee County roads in 2022 as we head into the New Year's weekend.
There were 150 deaths on Lee County roads in 2005, the highest death toll from traffic crashes in county history. The previous second highest number was 121 in 2006. There were 118 deaths in 2021 and 107 in 2020. Lee County has reported by far the most traffic deaths in Southwest Florida, followed by Sarasota with 52, Collier with 39 and Charlotte with 38. In fact, based on population, Lee County roads reported 1 death for every 6,400 people, making our roads more dangerous than some of the largest metro areas of the state, including Miami-Dade (1 for every 8,840) and Orange County (1 for every 7,360).
"It's the lack of patience and aggressiveness that always leads to something bad," said Lt. Greg Bueno, with the Florida Highway Patrol in Southwest Florida.
Our car accident attorneys in Fort Myers and Cape Coral urge drivers to resolve to avoid common dangerous driving behaviors as we head into the new year:
Distracted driving: By some estimates, nearly half of all collisions involve some form of driver distraction. While cell phone use is the leading culprit, other common forms of distraction include using in-car electronics, talking to passengers, eating and grooming. The risk of external distractions has also increased exponentially as motorists deal with hurricane damage and rebuilding efforts.
Aggressive driving: There is every effort that the pandemic has made many people less patient. Common forms of aggressive driving include speeding, failure to yield, failure to obey traffic control devices, tailgating and failure to use signals.
Drunk driving: About one-third of all fatal traffic collisions involve a driver under the influence of alcohol or drugs. In today's world, where a safe ride home is just a cell phone app away, there is never a reason to drive under the influence.
Vulnerable road users: An outsized number of fatal collisions involve bicyclists, pedestrians and motorcycle riders. Motorists are well served by using extra caution around such road users.
By keeping these four factors in mind, you will significantly reduce your chances of being involved in a collision or blamed for causing a tragedy.
If you or a loved one is injured, call Associates and Bruce L. Scheiner, Attorneys for the Injured, at 1-800-646-1210.