As we head into the summer months in Southwest Florida, safety advocates are reminding employees, parents and residents about the risks of heat stroke.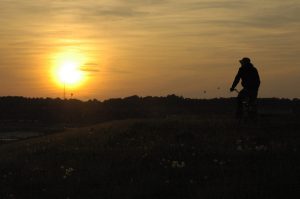 While the Occupational Safety and Health Administration has recently issued an alert aimed at employees and employers, the most recent high-profile examples of the risks in Southwest Florida involve local athletes, several of whom have suffered serious or fatal injuries resulting from working out during Florida's brutal summer months.
With proper planning, and a healthy respect for the risks of heat-related illness, such risks are preventable.
OSHA makes a number of key recommendations:
Arrange frequent rest periods with water breaks in shaded or air-conditioned areas, and modify work schedules as needed.
Gradually increase workloads and pay particular attention to those not yet used to the summer heat.
Appoint someone to monitor the risks and to check for heat illness.
Use protective clothing, which often includes long sleeves and pants made of light or breathable fabric. It is not true that shorts and short-sleeve shirts provide the best protection, as this allows the sun direct contact with the skin.
Provide plenty of fluids.
Knowing and understanding the signs of heat stroke can provide early warning.
Confusion
Headache or dizziness
Fainting
Profuse sweating
Nausea or vomiting
Caring for someone ill from the heat
Call a supervisor or on-site medical staff for assistance. You may also call 911.
Move the person to a cool or shaded area.
Remove outer clothing.
Do not leave the person alone.
Apply ice, mist or a fan.
Provide cool drinking water if the person is alert.
Seizures
Those who are at particular risk in Southwest Florida include anyone who works outdoors, such as landscapers, construction workers and athletes. Statistics continue to show that Hispanics and other immigrants are among those at highest risk. Our work injury lawyers in Fort Myers and Cape Coral know these workers are tasked with some of the toughest jobs and enjoy few protections, often because they are afraid of immigration enforcement. It's important to note that making a workers' compensation claim is done without regard to immigration status.
In many cases, employees are covered by workers' compensation insurance. However, when hired as an independent contractor, or by a company that is not carrying such insurance, the injured party may pursue a personal injury or wrongful death claim against the employer and/or his general liability insurance policy. For school athletes, a claim may be made against the district. These are complex claims best handled by a law firm with extensive experience litigating claims against employers, school districts, and other parties.
In each case, speaking with an experienced law firm as soon as possible after an injury occurs is the best thing you can do to protect your rights. In some cases, a victim may fully recover. But heat injuries often result in lingering cognitive and physical disabilities that can result in uncertain outcomes.
If you or a loved one is injured, call Associates and Bruce L. Scheiner, Attorneys for the Injured, at 1-800-646-1210.