A series of serious and fatal traffic collisions in Southwest Florida has authorities urging motorists to use caution through the height of tourist season and beyond.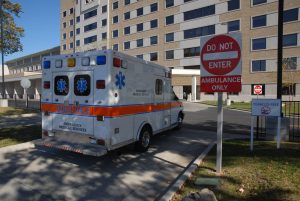 While Easter weekend is traditionally the end of the winter tourist season, a record number of visitors are visiting Lee, Charlotte and Collier counties, and years of explosive growth means we are dealing with increasing road congestion all year long.
Recent crashes include:
A multi-vehicle collision that injured eight people on State Road 31 in Charlotte County.
A serious collision that closed the east bound lanes of Colonial Boulevard, an area that has seen increasing road risks thanks to large housing and commercial development in recent years.
A fatal crash on Fowler Street.
A crash on College Parkway that claimed the life of a motorcycle rider.
A fatal crash at Del Prado and Veterans in Cape Coral.
A crash that claimed the life of a 4-year-old girl and seriously injured another child after an 18-year-old driver crashed into a playground in Arcadia.
Staying Safe on Southwest Florida Roads
Despite two years of COVID restrictions and high gas prices, both of which have reduced miles traveled on Florida roads, serious and fatal crashes are at record highs, concerning authorities and safety advocates, who believe the roads are likely to become even deadlier as life returns to normal.
Our car accident attorneys in Fort Myers and Cape Coral continue to urge motorists to keep safety awareness a priority. Just a few simple steps can significantly reduce your risks of a collision. Most traffic crashes have common, preventable, causes.
Distracted driving: By some estimates, as many as half of all crashes involve some form of driver distraction. Cell phones are the top culprit, but in-car technology and distractions caused by other passengers are also top causes. Please respect the risks caused by distraction and commit to keeping safe driving as your only focus behind the wheel.
Aggressive driving: Speeding, failure to obey traffic lights, tailgating, and failure to yield are also top causes of collisions. Far too many drivers are guilty of some form of aggressive driving on a daily basis.
Vulnerable road users: It is well established that Florida is among the deadliest states in the nation for vulnerable road users, including bicyclists, pedestrians and motorcycle riders. Always give these users the right of way. Any accident, at any speed, has a probability of causing serious or fatal injury.
Intoxicated motorists: There is every evidence that the pandemic has been a rough time for everyone, but particularly those prone to substance abuse. The relaxed marijuana laws and the opioid epidemic, have exacerbated the long-standing risks of drunk drivers on the road.
For more than 50 years, we have fought for the rights of those injured or killed in Southwest Florida with a founding belief that anyone involved in a serious or fatal injury deserves immediate access to experienced legal help with no upfront costs. The best thing you can do in the wake of a collision is to seek the advice of an experienced law firm to protect your rights.
If you or a loved one is injured, call Associates and Bruce L. Scheiner, Attorneys for the Injured, at 1-800-646-1210.