As Southwest Florida continues to dig out from the historic aftermath of Hurricane Ian, there are growing concerns and frustration over lengthy waits for hurricane damage claims to be processed by insurance companies.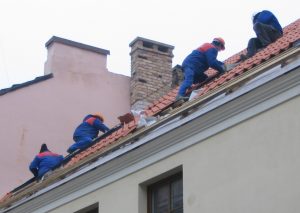 While the unprecedented scope of loss certainly plays a role, it's important to note that insurance companies have historically been much better at collecting premiums than paying claims. Most homeowners have received letters stating they are responsible for doing whatever possible to avoid secondary damage, which could include tarping roofs and boarding up broken windows. However, homeowners should not be held responsible for damage caused by lengthy waits for payments from insurance companies to cover obvious losses.
At Associates and Bruce L. Scheiner, Attorneys for the Injured, we have lived and worked for more than half a century right here in Southwest Florida. This is home and we are doing everything possible to assist family, friends, coworkers and our community to rebuild after this devastating story. We have partnered with law firms that focus on property damage claims to help ensure Southwest Floridians get the experienced legal help they need during this trying time. We are here to help devastated homeowners who need assistance with hurricane claims.
Paying close attention to your rights and responsibilities as a homeowner can both help expedite your claim and protect your rights in the event you need legal help.
Checklist for Homeowners Insurance Property Damage Claims
Save pictures or video of your property, including what the property looked like before the hurricane, as well as hurricane damage.
Consider hiring a contractor or home inspector to help you determine the full extent of damage, including hidden damage or damage that might not be obvious to you as a homeowner.
Report the claim to your homeowners insurance company as soon as possible. Do not speak in absolutes, or otherwise indicate your initial loss report is the full extent of losses.
Have your house and entire property inspected by the insurance adjuster.
Request your damage report from the adjuster and insurance company.
Obtain independent estimates.
Provide estimates to insurance company that highlight costs that exceed the estimated repairs in their damage report.
Review your insurance documents to determine all deductibles and claims coverage, including replacement value coverage.
Complete any required proof of loss forms.
Know Your Rights
Experienced hurricane damage attorneys know the best thing you can do to protect your rights is to know your rights.
You have the right to:
Receive an acknowledgment from your insurance company of your reported claim within 14 days of claim submission.
Upon written request, receive from your insurance company within 30 days of submission, a completed proof-of-loss statement, confirming whether your claim is covered in full, partially covered or denied.
Receive full payment within 90 days, or payment of the undisputed portion of your claim, or notice of claim denial.
Free mediation of your disputed claim by the Florida Department of Financial Services Division of Consumer Services, under most circumstances and subject to some restrictions.
Neutral evaluation of your disputed claim if caused by a sinkhole covered under your policy.
You may contact Florida Department of Financial Services Division of Consumer Services at 1-877-693-5236. You may also reach out to an experienced law firm that is handling hurricane claims for a free and confidential consultation to better understand your rights.
If you or a loved one is injured, call Associates and Bruce L. Scheiner, Attorneys for the Injured, at 1-800-646-1210.