Motorcycle riding season is in full swing in South Florida and motorists are reminded to look twice for riders and give them the rights and respect they deserve on the road.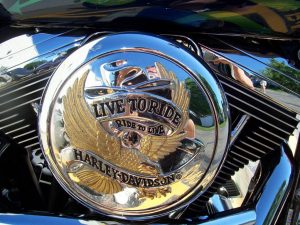 Our motorcycle injury attorneys have been representing injured riders and their families for half a century. Today, Associates and Bruce L. Scheiner, Attorneys for the Injured, continues our advocacy, both in the courtroom and by promoting motorcycle safety and awareness throughout Southwest Florida.
As Daytona Bike Week concludes, it's important to remember that it signals the start of high season for motorcycle riding in Florida. While the event draws tens of thousands of riders from across the nation, they arrive in Daytona Beach to enjoy the Florida winter weather, which is why thousands of other riders hit the coastline through the winter and spring riding season.
Motorcycle Safety and Awareness in Southwest Florida
Locally, we have provided primary sponsorship for Cape Coral Bike Nights for nearly two decades. Unfortunately, this year's final even in April has been cancelled because of COVID-19 restrictions. However, that doesn't mean that riders won't still be out in force on roads throughout South Florida.
Much is made about how dangerous motorcycles are; far too much blame has been placed on "dangerous" riders. The reality is most riders know how dangerous riding is and do everything possible to mitigate those risks. From taking rider safety courses, to having proper insurance (including uninsured/underinsured motorist coverage), to wearing proper safety equipment, no amount of preparation and awareness can protect a rider from the dangerous actions of other motorists on the road.
Statistically most accident involving motorcycles and a motor vehicle are the fault of the motor-vehicle operator. The most common scenario is a motorist who fails to yield by turning into the path of an oncoming rider. Because of their small size, motorcycles may be closer and traveling faster than they appear at first glance.
Driver Awareness Key to Safety
Our motorcycle injury lawyers know there are a number of things drivers can do to reduce the risks of an accident, as well as the chances of being found liable for damages.
Yield: This is the number one piece of advice we would give every driver. Let a motorcycle pass. You don't know how far away he is, or at what speed of travel. You don't even really know for certain his intentions. Motorcycles cannot stop or change direction over short distances. Letting a rider pass is the best thing you can do to avoid causing or contributing to a collision.
Look twice: Motorcycles can be easy to miss, caught in a visual obstruction or momentarily hidden by shadows.
Off Road: Be particularly vigilant for riders in parking lots or when exiting or entering parking lots or private driveways.
Don't assume: Unless you are certain of a rider's intentions, don't proceed. If in doubt, YIELD.
By doing your part to get riders home safely to their families, you can also reduce the chances that you will be involved in a tragedy.
If you or a loved one is injured, call Associates and Bruce L. Scheiner, Attorneys for the Injured, at 1-800-646-1210.