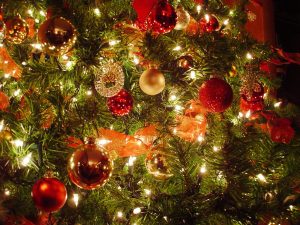 Black Friday signals the beginning of the holiday shopping season. This year's season is the shortest possible — 6 days fewer than last year and the fewest number of holiday shopping days since 2013.
Combine that with an early start to frigid northern temperatures that descended upon the midwest before Thanksgiving dinner was on the table, and the forecast in Southwest Florida calls for packed roads and burgeoning malls and shopping centers from now until Christmas Eve Day.
Our injury lawyers in Fort Myers and Cape Coral wish each of you a safe and blessed holiday season. Staying safe is a proactive activity that approaches the level of a competitive sport as shoppers and arriving winter residents and tourists compete for space.
Holiday Shopping Safety
There are a number of ways you can keep yourself safer as a shopper this holiday season, both in the parking lots and in overcrowded, overstocked retail outlets.
Parking lot safety: Safety begins in the parking lot, statistically among the most dangerous locations for injury on retail property. Backover injuries, pedestrian injuries, and injuries to children and the elderly are among the most common. However, theft, robbery and assault are also more common through the holiday shopping season. Parking in a well-lit area with easy access and views can reduce your risk of becoming a victim, as can shopping with a friend or relative.
Fall injuries: Southwest Florida's elderly population makes fall injuries a year-around risk. But the holidays can be a particularly dangerous time. From water and other transient substances on the floor, to trip hazards amid overstuffed aisles and crowded stores, falling can result in very serious injury and disability. Properly documenting a scene in the immediate aftermath of a fall accident can be critical to proving your case and is best done by an injury law firm with extensive experience in fall litigation.
Falling merchandise: This often overlooked injury risk can be among the most serious. While you see big-box stores commonly block off an entire aisle when moving merchandise from higher shelves, accidents still can and do happen.
Employee injuries: The holidays and the winter tourism season are also busy times for new and temporary employees. The holidays present increased risks for all employees, but new or temporary workers are often among those at highest risk. These workers may also face a more difficult time in collecting compensation in the event of a serious on-the-job injury.
Our injury attorneys in Fort Myers and Cape Coral know a proactive effort must be taken by all commercial and retail property owners when it comes to keeping premises safe. Business owners, property owners and property management companies each share a responsibility for the safety and welfare of customers and invited  guests. Still, these are complex injury claims and responsible parties too often look to deny or shift blame. Having an experienced law firm handle your claim is the best thing you can do to protect your rights.
If you or a loved one is injured, call Associates and Bruce L. Scheiner, Attorneys for the Injured, at 1-800-646-1210.