Uber is back in the news — this time after more than 100 drivers are accused of sexually assaulting and abusing customers.
Earlier this year on our Florida Injury Lawyer blog we examined the increasing number of personal injury cases resulting from traffic collisions involving ride-sharing services.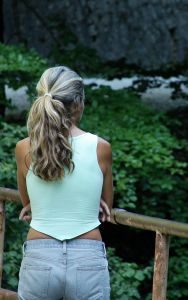 Now, a CNN investigation has found 103 Uber drivers in the United States have been accused of sexually assaulting or abusing passengers, many of whom were intoxicated and had used the service for a safe ride home. More than 30 drivers have been criminally convicted and dozens of criminal and civil cases are pending.
Florida Sexual Assault and Personal Injury Lawsuits
Uber, which launched in 2010 in San Francisco as "everyone's private driver," is valued at $70 billion and operates in 630 cities worldwide — providing 15 million rides a day.
Civil lawsuits for sexual assault claims seek to hold violators accountable and compensate victims through civil court. Personal injury claims for sex abuse most often involve churches, camps, daycares, public and private schools, youth sports coaches or other organizations in which adults are entrusted with the care of minors.
Proving these types of cases requires careful preservation of statements and evidence.
Proving Sexual Assault Civil Claims
Sex abuse or assault should be reported to authorities immediately — regardless of whether the incident just occurred or a victim is coming forward long after the fact. While calling police might seem an obvious response, many cases go unreported for a long period of time.
Filing a timely police report helps preserve evidence and the statements of possible witnesses. Florida is among states that have removed some statute of limitations for filing civil claims in certain sex offenses, particularly those involving children. However, a timely police report is always critical, even when alleged assault occurred months or even years ago.
In Florida, 'Sexual Battery' is defined as any oral, anal, or vaginal penetration or union with the sexual organ of another, or the anal or vaginal penetration of another by any other object, excluding reasonable medical procedures (§794.011, F.S.). 
Until 2010, Florida's Statute of Limitation (§95.11, F.S., §95.031, F.S. and §95.051, F.S.) required that a minor victim file a civil lawsuit on or before his or her 22nd birthday , with limited exceptions. In 2010, HB 525 amends §95.11, F.S. amended the statute for a civil action when a victim was under 16 at the time of an offense. However, most adult statutes of limitations continue to apply for both civil cases and criminal offenses.
Once a police report is filed, victims, caregivers and others involved should keep careful notes. Times, dates, days of the week, contact information of those involved, pictures, and preservation of evidence are all important when it comes to making a successful civil claim for damages. More than many other types of cases, sex assault and abuse often rely upon the memory and testimony of those involved. Even innocent contradictions of witness statements can come back to challenge a successful civil claim.
Law firms experienced in injury cases for sexual assault victims will work with law enforcement toward criminal prosecution. However, a civil claim may be filed regardless of whether criminal conviction occurs, or even whether criminal charges are ever filed against named defendants.
If you or a loved one is injured, call Associates and Bruce L. Scheiner, Attorneys for the Injured, at 1-800-646-1210.
Additional Resources
103 Uber drivers accused of sexual assault or abuse, April 30, 2018, CNN Money