The death of two construction workers in Naples last week is a stark reminder of the risks and consequences of Southwest Florida's building boom.
The men were installing a temporary elevator shaft on a Gulf Shore Boulevard high-rise when the scaffolding crumbled beneath them. Naples police report the men fell more than 100 feet. State and federal authorities will investigate.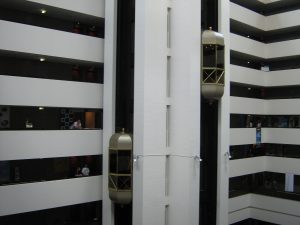 Construction is among the most dangerous occupations nationwide. The number of deaths has continued to climb as the economy has recovered and Lee and Collier counties have returned to boom times. The Bureau of Labor Statistics report 309 Florida workers died in job-related accidents in 2016, up from 272 in the previous year.
Construction Accidents – Elevator Accidents – Fall Injuries
The Occupational Safety and Health Administration reported nearly 1,000 fatal construction accidents in 2016 — accounting for more than 20 percent of the 4,693 workers who died on the job that year. Falls were the leading cause of death in the construction industry, claiming 384 lives.
As a consequence, both state and federal safety inspectors have established rigid fall-protection standards for the construction industry. Still, through Sept. 2017 the most cited safety violations were for lack of fall-protection compliance in the construction industry. Violations regarding scaffolding safety was third-most cited in the construction industry. Ladder-safety violations and lack of fall protection safety training were also among the Top 10 violations cited nationwide.
When we think of elevator accidents we often think of incidences in malls, office buildings or other public space. But the fact is construction sites are the location of more than half of all elevator accidents, which claim 30 lives and injure more than 15,000 each year. More than half of those deaths resulted from falls.
The Florida Occupational Health and Safety Program continues to work to improve fall-protection safety training in the construction industry. While falls from roofs and ladders result in the highest number of injuries in Florida each year, scaffolding accidents can be particularly deadly. A rash of deadly scaffolding accidents in South Florida last autumn included the deaths of three workers in Miami who fell after scaffolding collapsed at a television tower.
SWFL Construction Accidents – Personal Injury & Workers' Compensation
In the case in Naples, media reported the victims worked for an equipment-rental company and were installing the temporary elevator on the exterior of the building to carry debris and supplies during a remodeling project.
In such cases, victims may have access to workers' compensation benefits through their employer. However, a wrongful death lawsuit may also be filed against the property owner, sub-contractors or others identified as being wholly or partly to blame for a serious or fatal work accident. Workers' compensation death benefits will help family with expenses in the immediate aftermath of a tragedy. However, such benefits are rarely adequate.
Consulting an experienced construction accident attorney can help hold responsible parties accountable, while securing additional compensation for victims and their families.
If you or a loved one is injured, call Associates and Bruce L. Scheiner, Attorneys for the Injured, at 1-800-646-1210.
Additional Resources
Police identify two workers killed in fall from Naples condos high-rise, May 10, 2018, Naples Daily News