The end of the year is a time of self-reflection and self-renewal. A time for family and for resolutions.
It is also a time when we deal with much of the paperwork that runs our lives. As part of your annual review, our experienced injury lawyers in Cape Coral and Fort Myers urge you to take a careful look at your auto insurance policy to make sure it will be there for you in the event of a serious accident.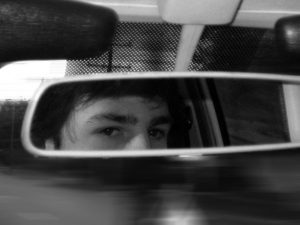 For many victims, it will be their own insurance policy that will be the best source of financial relief in the aftermath of a serious or fatal motor vehicle injury. And, for too many, their own auto insurance policy may even turn out to be the only source of compensation.
Hit-and-Run Injury Risks in Southwest Florida
NBC-2 reviewed hit-and-run crashes in Southwest Florida after a driver fled the scene after striking and killing a mother and her son walking along State Road 82. So far this year, Lee County has responded to 1,448 hit-and-run crashes, Cape Coral to 608 and Fort Myers to 107.
Florida Highway Patrol said they responded to 3,000 hit-and-run crashes in 2018.
The Insurance Information Institute reports Florida leads the nation in the rate of uninsured motorists on the road, with more than 1 in 4 drivers lacking mandatory minimum insurance coverage. But the news is actually even worse. Florida's mandatory minimum insurance coverage of just $10,000 Personal Injury Protection and $10,000 Property Damage coverage is the lowest in the nation.
Personal Injury Protection benefits are designed to pay for losses after a collision, but may be reduced to just $2,500 if care is not sought in the immediate aftermath of a crash.
Uninsured Motorist/Underinsured Motorist Coverage
Thus, victims of a traffic collision with an at-fault driver who flees the scene and is not identified, or with a driver who either lacks auto insurance coverage or carries the state's mandatory minimum, may find themselves without significant means of monetary compensation.
Uninsured/Underinsured motorist coverage is optional under Florida law. But this vital coverage is meant to protect you and your family in the event of a collision with a liable party that either lacks insurance coverage or lacks sufficient coverage to adequately compensate you for damages.
An experienced personal injury law firm in Fort Myers or Cape Coral will look to all responsible parties when pursuing damages. However, for those who opt to carry uninsured/underinsured motorist coverage, it may be their own insurance carrier that comes to the rescue.
However, even when pursuing a claim against your own insurance carrier, the guidance of an experienced injury law firm is often vital to a successful outcome. Your insurance carrier will treat you not as a valued customer, but as any other claimant.
When it comes to a through annual review of your auto insurance coverage, making sure you carry uninsured/underinsured motorist coverage is the best thing you can do to ensure your insurance policy will work for you in the event of a serious traffic collision.
If you or a loved one is injured, call Associates and Bruce L. Scheiner, Attorneys for the Injured, at 1-800-646-1210.