Neighbors are calling for change at a North Fort Myers intersection after separate collisions killed a child and injured a teenager.
NBC-2 reports a 5-year-old girl was killed when she rode her scooter into the road near Castleview Drive at Bayshore Road, where she was struck and killed by an SUV driven by a 91-year-old, according to the Florida Highway Patrol. Days later, a 16-year-old girl was seriously injured after she was hit by a pickup truck. Neighbors in the area complained of speeders and unsafe drivers.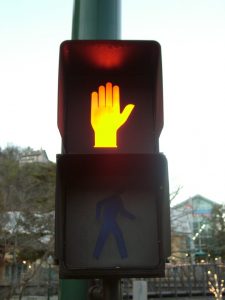 The two tragedies have the patrol reminding motorists of a message often delivered here on our blog: Always be extra cautious around bicyclists and pedestrians, who continue to be disproportionately victimized in Southwest Florida traffic collisions.
"Anytime a pedestrian is near a roadway or bicyclist, you have to be 100% cautious behind the wheel, focus on your actions because we want to do everything in our power to prevent those tragedies from occurring. This season, we noticed the difference already, traffic in our roadways, the volume of cars, and unfortunately the tragedy that is occurring in our roadways. We want to do everything in our power to prevent these tragedies from occurring," said Lt. Greg Bueno with Florida Highway Patrol.
The News-Press reported the 16-year-old girl was in a marked crosswalk, although both crashes remain under investigation and no charges have been filed.
Intersection Safety Critical as Southwest Florida Season Begins
Understand that intersections are natural points of traffic conflict. Know that this tourist season is likely to among the busiest on record. And resolve to do your part by paying particular attention at crossroads, traffic lights and other high-traffic locations.
Yield: While there are laws to cover just about every scenario when it comes to who has the right of way at intersections, always being prepared and willing to yield the right of way is the best thing you can do to avoid an accident, particularly when it comes to vulnerable road users like bicyclists, pedestrians and motorcycle riders. These users will very often be determined to have right of way and even a "minor" collision at slow speeds can result in serious or fatal injuries.
Avoid distraction: Distraction is deadly anytime you are behind the wheel. Unfortunately intersections are particularly dangerous, in part because it is the place most drivers choose to "catch up" by looking at their phone, sending a text or otherwise engaging in distracted behavior. Distraction slows reaction time and reduces or eliminates a driver's field of vision, Giving into the temptation at an intersection can quickly lead to tragedy.
Aggressive driving: This group of driving behaviors results in a substantial number of collisions. Speeding, failure to obey lights and other signals, failure to use turn signals, tailgating, and failure to yield are all among the most common causes for traffic collisions at intersections that result from aggressive-driving behavior.
Our Fort Myers injury lawyers  know intersection design can also cause or contribute to risks. And it is the job of an experienced law firm to investigate all responsible parties after a serious or fatal collision. But resolving to prioritize driving safety at intersections is the among the best things each of us can do to stay safe this long tourist season.
If you or a loved one is injured, call Associates and Bruce L. Scheiner, Attorneys for the Injured, at 1-800-646-1210.