There is perhaps nothing sweeter and more genuine than the utter delight of a child with a new toy.
At Associates and Bruce L. Scheiner, Attorneys for the Injured, we are a family of parents. We take particular care when working with children, whether in our offices, in the courtroom, or in working with the March of Dimes and holiday toy drives. But we also continue to monitor with concern the growing and evolving risks of product injuries involving children.
Nearly 200,000 children visited hospital emergency rooms last year because of toy-related injuries. Boys accounted for just over half of the injured. Three-quarters of those injured were children under the age of 14. Nearly half occurred to toddlers under the age of 4, according to the Consumer Products Safety Commission.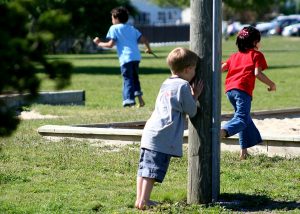 Nearly half of injuries were lacerations, bruises or abrasions, most often to the facial area.
Non-motorized scooters were responsible for about one-fourth of all injuries, the most of any product category.
Building sets were most often involved in injuries to those under age 4.
The most common fatal injuries in the last three years involved non-motorized scooters, balloons, rubberized balls, darts, stuffed dolls, and toy chests.
Avoiding Holiday Product Injuries
Our product injury lawyers in Cape Coral and Fort Myers recently wrote about the increasing complexity of pursuing product liability claims for dangerous and defective products, particularly those bought online or from oversees manufacturers. Those responsible for designing, manufacturing, marketing, selling and delivering dangerous or defective products can literally span the globe in today's worldwide marketplace.
Unfortunately, the CPSC is not keeping up with the demands, according to the Government Accountability Office, which recently found the agency needs to do a better job of protecting consumers in today's diverse online marketplace by prioritizing cases based on potential risk, using a more comprehensive approach to gauge recall effectiveness and creating better policies to respond to hazards in a timely manner.
One way that consumers can protect themselves and their families is by checking the CPSC recall database, which includes recall information on thousands of products in hundreds of product categories, from accessories to Xylophones and yard products. There are more than a dozen toy categories containing more than 100 pages of results. Most recently a backyard play set was recalled by the agency in November for entrapment hazards. Parents and shoppers can sort by date, category, manufacturer and even by injury hazard. Using the database as part of your holiday shopping plan can help reduce the chances of bringing dangerous or defective products into your home during the long holiday shopping season.
Defective product claims are typically brought under federal law, which holds responsible everyone in the supply chain who was involved in design, manufacture, marketing sale or delivery of dangerous or defective products. But that is easier said than done in today's global marketplace and such claims will always be best handled by a product liability law firm with extensive experience and the significant resources to go up against some of the world's largest corporations and insurance companies.
If you or a loved one is injured, call Associates and Bruce L. Scheiner, Attorneys for the Injured, at 1-800-646-1210.