When criminal attacks occur, we expect there will be a criminal case against those responsible. However, in many cases, there may be a civil claim for liability not only against the attacker, but also against the property owner.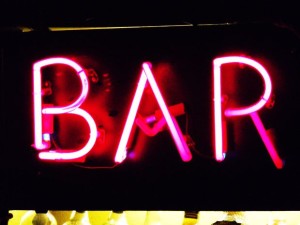 Under premises liability law, property owners and those who manage certain properties owe a duty to guests to maintain that property in reasonably safe condition.When dangers are known, knowable or foreseeable, these entities have a duty to protect people against them to a reasonable extent.
In a bar setting, that typically means having the means to manage security, particularly as it's understood patrons will be consuming alcohol and may not be using reasonable judgment.
In the recent case of Minden v. Atain Specialty Ins. Co., the U.S. Court of Appeals for the Eighth Circuit was asked to weigh a dispute between plaintiffs in a wrongful death case stemming from a bar fight and the insurance company representing the bar.
According to court records, the incident started with a private birthday party for a local police officer. Decedent was a friend of the officer and invited guest. Defendant was invited by his sister, who was a friend of another guest. When the bar closed around 1 a.m., a guest of the party planned to escort home a female who appeared to be drunk. Defendant, who was acquainted with that woman, was concerned the other guest was going to take advantage of the woman and insisted he instead be the one to take her home.
Eventually, the other guest threw the woman's keys at defendant and told him to take the woman home. He escorted her to his pickup truck, where his girlfriend also was waiting. The three began to drive away, but defendant stopped to pick the woman's keys off the ground and attempted to lock her car. Instead, however, he caused the car alarm to go off, prompting the other guest – and decedent – to yell insults at defendant.
Defendant got the car alarm to turn off, got back in his vehicle and attempted to drive away. However, he instead plowed into decedent and ran over his body. Decedent died a month later. Defendant insisted he thought plaintiff had moved out of the way. Others at the scene testified they believed defendant had intentionally struck decedent because he'd taunted defendant. Defendant's girlfriend and the woman he was escorting home testified it was an accident.
He later pleaded guilty to criminal charges, ultimately accepting a plea deal that resulted in a seven-year prison sentence.
Decedent's widow filed a lawsuit against the bar for premises liability, negligence and dram shop liability. The liquor license insurer defended against the dram shop liability claim – and settled in mediation – but the general liability insurer refused to defend or indemnify the bar for premises liability or negligence. It reasoned coverage did not extend to criminal attacks.
The bar did not contest a consent judgment for $2 million in state court, though the insurance company refused to participate. Widow then filed a lawsuit against that insurance company, alleging equitable garnishment and vexatious failure to defend.
District court sided with plaintiff and granted summary judgment. However, the federal appeals court reversed in part and affirmed in part. It found defendant insurer was liable for equitable garnishment (a cause of action unique under Missouri law) but not for vexatious failure to defend.
If you have been injured on another person's property as a result of a criminal attack, contact an experienced personal injury lawyer to determine whether you may have a relevant claim.
Call Associates and Bruce L. Scheiner, Attorneys for the Injured, at 1-800-646-1210.
Additional Resources:
Minden v. Atain Specialty Ins. Co., May 26, 2015, U.S. Court of Appeals for the Eight Circuit
More Blog Entries:
Social Media Analyzed in Fort Myers Injury Lawsuits, May 18, 2015, Cape Coral Wrongful Death Lawyer Blog