From all of us at Associates and Bruce L. Scheiner, Attorneys for the Injured, we wish you a safe and enjoyable Labor Day weekend with friends and family.
However, we remind you that will mean putting particular emphasis on safe driving as Labor Day weekend is typically the second most-dangerous weekend of the year on Florida roads, according to the Sun-Sentinel.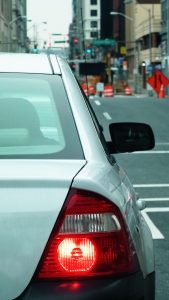 The most dangerous holiday weekend on Florida roads is typically Memorial Day. Safety advocates call the period between Memorial Day and Labor Day the 100 deadliest days of the year for teen drivers. But as well reported on our Florida Injury Lawyer Blog, teen drivers also face increased risk as a new school year begins. And the trio of year-end holidays will present their own safety risks as the winter tourism season begins.
Florida's Turnpike is offering enhanced services for drivers, including extending Road Ranger hours in rural areas from 6 a.m. to midnight Friday and Monday while continuing 24-hour service in urban areas through the weekend.
The American Automobile Association is offering drivers free towing within 10 miles in urban areas and some rural areas through the holiday weekend until 6 a.m. Tuesday. Call Tow-to-Go at 855-286-9246 and a tow truck will deliver up to two people and a vehicle home safely with no questions asked. The service is confidential.
Nationwide, Labor Day weekend saw 433 roadway fatalities due to alcohol-related crashes in 2016, according to the National Highway Traffic Safety Administration.
As our injury lawyers in Fort Myers recently reported, motorists are already facing back-to-school accident risks, which include not only the large number of school buses on the roads of Southwest Florida, but also an increased risk of bicycle and pedestrian accidents.
Safe-Driving Tips for SWFL Motorists
Avoid Distraction: It can't be said enough. If you are using your phone, or are otherwise distracted while driving, you have a high probability of causing a serious or fatal traffic collision for which you will be held responsible.
Don't speed: Speeding and distraction are involved in more than half of all traffic collisions. Just eliminating these two behaviors can significantly improve your road safety.
Yield: It's the safest move. Even if you think another motorist has the right of way, allow a few extra seconds to avoid a potential collision. This is particularly true when dealing with motorcyclists, bicyclists and pedestrians.
Don't drink and drive: Hire a designated driver. Be a responsible party host.
Teach teens: Leading by example is the best way to teach your young driver proper safety behind the wheel. Speak to them about the risks and hold them accountable for their actions.
Night driving: Early darkness and increased traffic will bring an increase in road risks to the afternoon commute as we head into autumn. Make sure your headlights, taillights and turn signals are in good working order. As well as your windshield wipers and tires. Pay particular attention for walkers and cyclists.
If you or a loved one is injured, call Associates and Bruce L. Scheiner, Attorneys for the Injured, at 1-800-646-1210.