Any focus on back-to-school safety would be incomplete without addressing the biggest risk on the road: Teen drivers.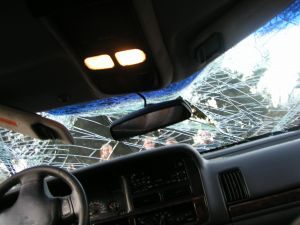 We've recently address school bus accidents and bicyclist and pedestrian safety as students return to class throughout Collier, Lee and Charlotte counties. But it is our teen drivers who face the highest risks of being involved in a serious or fatal traffic collision.
New Teen Driving Rules in SWFL
Many teens take driving classes in conjunction with school. Each year, hundreds of new drivers take to the roads of Southwest Florida, just in time for early darkness, the start of tourism season, and the end-of-year holidays.
Florida's graduated-licensing law grants privileges to new drivers in stages.
Learner's License: Under Florida law, applicant for a learner's permit must be at least 15 years old and have signed parental consent, as well as proof of completion of the Traffic Law and Substance Abuse Education Course; pass a vision and hearing test, and pass a 50-question multiple choice Class E knowledge exam. These drivers must always be accompanied by a licensed driver at least 21 years of age.
Driver's License: Applicants for a driver's license must be at least 16 years old and have held a learner's permit for at least 12 months with no moving violations. Candidate must pass a Class E skills test. These drivers are prohibited from driving between 11 p.m. and 6 a.m., unless accompanied by a driver at least 21 years old. This restriction is reduced to 1 a.m. to 5 a.m. for 17-year-old drivers.
While the graduated-licensing system attempts to slowly impart driving rights on young drivers, parents are in the best position to make sure their teenager is ready for the responsibility of having a driver's license and understands the rules and risks of the road. The National Center for Health Statistics reports motor vehicle accidents are the leading cause of death for those 15 to 20 years old. Statically, your teenager is more likely to die in a motor-vehicle accident than from any other cause.
Common Teen Driving Risks
Our car accident lawyers in Fort Myers and Cape Coral see a number of common risk factors in motor-vehicle collisions involving teenagers:
 Distracted Driving: Teens are the most distracted drivers on the road. This not only includes electronic devices but also other passengers, as teens riding with other teens are at even higher risk of an accident.
Speeding: Speed kills. When combined with an inexperienced driver likely to underestimate the risks, there is little wonder why speeding is blamed for as many as one-third of teen driving accidents.
Unsafe behavior: From not wearing a seatbelt, to driving with too many passengers, to failure to recognize the dangers of inclement weather, teens pay for their inexperience at virtually every turn of the road.
Drunk driving: Alcohol and drug use among teenagers make impaired driving accidents a serious threat.
As kids head back to school and we head into the fall holiday season, it's important to talk to your kids regularly about obeying the rules of the road. Consider using a Florida Teen Driving Contract, which will outline expectations and consequences when it comes to a teen's driving privileges.
If you or a loved one is injured, call Associates and Bruce L. Scheiner, Attorneys for the Injured, at 1-800-646-1210.
If you or a loved one is injured, call Associates and Bruce L. Scheiner, Attorneys for the Injured, at 1-800-646-1210.