While the COVID pandemic has had a calming effect on Southwest Florida traffic, relaxing restrictions combined with summer rains will serve to increase the risks of the road.
The Fort Myers News-Press reported a death this week after the driver of a Corvette lost control in the rain and slammed into a truck.  Police said the 53-year-old Cape Coral man lost control of his Corvette on State Road 82 near Lightard Knott Lane about 7:10 p.m. The vehicle went over the median, west of Buckingham Road, into eastbound traffic, where it hit a Ford F-350 King Cab.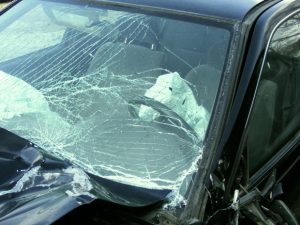 Our experienced Fort Myers injury attorneys urge motorists to take the risks of driving in the rain seriously as we head into the height of storm season.
It's shaping up to be a rainy year in Fort Myers. Fort Myers reported 56 inches of rain in the last year. The average annual rainfall is 40 to 60 inches, with nearly 40 inches falling between June and September. The Southwest Florida Water Management District reports 18 inches of rain in Lee County so far in 2020, with about half that falling in the last 30 days.
Recent rainfalls have pushed Southwest Florida to about 120 percent of normal at this point in the year, with many forecasts pointing to an above average height of the storm season as we head into autumn.
Safe Driving in Stormy Weather
Our injury lawyers in Fort Myers and Cape Coral know proper preparation can bring peace of mind and reduce accident risks. Southwest Florida's rainy season brings known risks similar to the winter driving season in Northern climates.
Service your vehicle: Up north, many owners have their vehicles serviced before the start of the winter driving season. So it is that here, you should have your vehicle serviced before entering the height of hurricane season. Pay particular attention to brakes and tires.
Tires: Nothing will have a bigger impact on your ability to stop or control your vehicle than having a good set of tires. Florida sun ruins tires. If your tires have not been inspected through the long dry season, when road temperatures typically exceed 120 degrees, your vehicle's rubber could very well need replaced. At a minimum, proper balancing, tread inspection, and proper inflation, are required at all times while on the road, but are particularly critical during rainy season.
Take your time: Don't hurry and allow plenty of safe following distance.
Visibility: Reduced visibility is among the biggest threats during a severe storm. Be prepared to pull well off the roadway. Summer storms in Southwest Florida rarely last longer than 20 minutes and visibility will be so poor that progress will be all but impossible. Drastically slowing your vehicle in a travel lane creates substantial risk of being rear ended.
Submersion: Know the risks and what to do. Inland retention ponds and canals create risks for all users. Many drivers carry a tool capable of breaking a window or learn to use the edge of their seatbelt for such purpose.
Breakdown: Being in a disabled vehicle puts you at risk of being struck by passing motorists, particularly during periods of reduced visibility. Pull well off the roadway and consider carrying flares or reflectors in your trunk for use should you become disabled. Remain in your vehicle, or at appropriate off-road shelter during a storm, paying particular attention to the risks caused by lightning.
Knowing the risks of driving in inclement weather can help you and your family stay safe on the road this summer.
If you or a loved one is injured, call Associates and Bruce L. Scheiner, Attorneys for the Injured, at 1-800-646-1210.