Pedestrian accidents occur almost every other day in Florida. According to new research form the National Highway Traffic Safety Administration (NHTSA), Florida pedestrian accidents spiked by more than 17 percent at last count, up to 588 in 2014.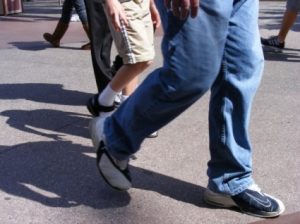 The latest report, released last month, reveals too that pedestrian accidents are comprising a bigger than ever percentage of overall traffic fatalities in the Sunshine State – 20.8 percent in 2013 versus 23.6 percent in 2014. Other early data from 2015 suggests pedestrian deaths nationally climbed by another 10 percent, which, if proven accurate, would bring the uptick to 27 percent in just three years. This is despite the fact that overall traffic deaths have been trending downward in recent years.
A pedestrian accident in Estero recently resulted in the death of 55-year-old man who was struck while crossing U.S. 41 from the SunMart gas station near Commons Way. The 31-year-old driver was reportedly not cited in the crash. In April, a 23-year-old man was struck and killed in a Fort Myers pedestrian accident on Laredo Avenue. Charges against the 17-year-old driver are pending. And in March, a pedestrian was struck by two cars while crossing Daniels Parkway near Gateway Boulevard. He later died of his injuries.
As far as why there has been such an increase in pedestrian accidents, there are a few theories.
The first has to do with the fact that overall mileage is up. Gas prices are down, the economic burdens of the Great Recession are lessening and more people are taking trips and opting for private transportation rather than public transport – especially given the rise of ride-sharing services like Lyft and Uber.
On top of that, we have the rise of distraction. Drivers have access to instant communication and digital engagement at all times. The lure of that is never far away, and can be tempting to those carrying out a "boring" task like driving. But of course, none of us as are as good at multi-tasking as we'd like to think.
The NHTSA data shows there were 4,884 pedestrians killed and 65,000 injured in traffic crashes across the U.S. in 2014, which represents a 2 percent increase since 2014. Plus, fatal pedestrian accidents make up an increasing number of traffic deaths nationally as well – 15 percent in 2014 versus 11 percent in 2005. It breaks down to a crash-related pedestrian death every two hours. Injuries were tallied every eight minutes.
The four states with the largest population – California, Florida, Texas and New York – account for 42 percent of the overall traffic deaths in the country.
Children were a common victim in pedestrian accident cases. One in every five children under 14 killed in traffic accidents were pedestrians. Meanwhile, walkers over the age of 65 accounted for nearly 20 percent of all those killed and 10 percent of all those injured.
More than three-quarters of the deaths happened at night and about 15 percent involved motorists who had a higher-than-legal blood-alcohol level. The vast majority – 90 percent – were killed in single-vehicle accidents.
Two-thirds of pedestrians killed in traffic crashes were male and nearly 8 in 10 occurred in urban environments.
Call Associates and Bruce L. Scheiner, Attorneys for the Injured, at 1-800-646-1210.
Additional Resources:
2014 Traffic Safety Facts: Pedestrians, May 2016, National Highway Traffic Safety Administration
More Blog Entries:
Florida Texting and Driving Law Lacks Leverage, June 2, 2016, Fort Myers Pedestrian Accident Lawyer Blog