The Florida Supreme Court has struck down a 2003 legislative change to state workers' compensation law arbitrarily cutting off temporary total disability benefits after 104 weeks, opting instead to reinstate the previous law, which allowed such benefits to be paid out for a maximum of five years.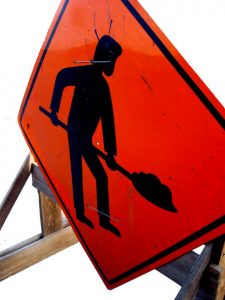 The ruling was a huge victory for injured workers in Florida, who have been victimized by numerous efforts to whittle away their workers' compensation protections.
Of course, that has not been a trend unique to Florida, as a recent ProPublica investigation revealed. Workers' compensation is supposed to be a "grand bargain" between workers and their employers. It's original intention was to reduce civil litigation between workers and their bosses by prohibiting the worker from filing an injury lawsuit against the company in exchange for expedient, no-fault benefits to cover medical bills and lost wages. But increasingly, lobbyists have successfully pressed for legislation that has tipped the scales more heavily in favor of the employers, leaving many workers struggling.
That's why the decision in Westphal v. City of St. Petersburg was such an important one. It was actually the second of great importance before the court in as many months.
Let's start with Westphal: Plaintiff was a 53-year-old firefighter in 2009 when he suffered a work-related injury – a severe lower back injury, to be precise – as a result of lifting heavy furniture while he was in the course of fighting a fire. As a result of this injury, he suffered extreme pain and loss of feeling in his left leg below the knee. He underwent numerous surgeries – including a spinal fusion – and was unable to work.
Soon after the injury, plaintiff began receiving workers' compensation benefits. He was awarded temporary total disability benefits. However, according to the 2003 legislative change, he could only collect these benefits for two years. This created a serious coverage gap, the state supreme court would later rule, because severely injured workers are cut off from benefits after that two-year limit – even if they have not yet reached maximum medical improvement, which is required in order for workers to be awarded permanent total benefits.
This is unconstitutional, the court ruled, because under article I, section 21 of the Florida Constitution, this is considered a denial of access to the courts. Injured workers – through no fault of their own – are cut off from benefits for an indefinite amount of time, during which they still cannot sue their employer because of exclusive remedy provisions. That means it creates a system that no longer serves as a reasonable alternative to civil tort litigation.
Advocates for injured workers know this is was a key victory against a state legislature that has been slashing worker rights for years in a stated effort to drive down insurance costs – which haven't even gone down.
Another critical workers' compensation case was decided by the court in April. In that ruling, justices opined that limiting plaintiff attorney fees in workers' compensation is unconstitutional. In the case before the court, the statutory guidelines meant the attorney would be paid less than $2 an hour for legal work the court had agreed was legal.
The court was careful to say in both cases that these decisions did not render the entire workers' compensation act invalid, only those two sections.
Call Associates and Bruce L. Scheiner, Attorneys for the Injured, at 1-800-646-1210.
Additional Resources:
Florida Supreme Court Rejects Another Part of Workers' Comp System, June 9, 2016, By Jim Saunders, News Service of Florida
More Blog Entries:
Florida Supreme court Rules Part of Workers' Comp Law Unconstitutional, May 25, 2016, Fort Myers Work Injury Lawyer Blog