The majority of Fort Myers car accidents are the direct result of human error. Someone wasn't paying attention. Someone was too sleepy. Someone was speeding or drunk or misjudged how much time they had before a light. Now, the National Highway Traffic Safety Administration (NHTSA) is looking to improve safety by mandating in-vehicle technology systems that will allow vehicles to communicate directly with other vehicles and certain infrastructure to counteract the danger caused by human mistakes.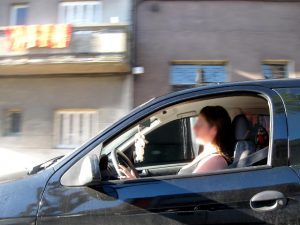 It's called vehicle-to-vehicle (V2V) communication (also sometimes referred to as Connected Vehicle Technology), and the goal would be to require cars, trucks, buses and trains to communicate key safety and mobility information with each other. Creators say it could prevent serious and fatal crashes, reduce congestion and delays and help lower the carbon footprint of the millions of vehicles in motion in the U.S. every day. Considering that car accidents are the No. 1 cause of death for people ages 4 and 11 through 27 (according to the Centers for Disease Control and Prevention), this is feature that has the ability to make a huge impact on people's lives.
Last month, the agency proposed a rule that would require V2V communication on all new light vehicles, allowing them to "talk" to each other and help drive down the number of serious crashes. The agency, in explaining how V2V works, noted that connected vehicles may well transform the way Americans travel. The systems would be connected via short-range communications technology, similar to WiFi. It would be fast, secure and reliable. In addition to vehicles, infrastructure like traffic lights, toll booths and school and work zones would be able to tap into this network to communicate information. Essentially, it will give drivers a 360-degree awareness of what's happening in situations they can't possibly see with their own eyes at any given moment. 
For example, in-car warnings would alert drivers to an imminent traffic accident risk, such as a merging truck or a vehicle in the driver's blind spot or a vehicle ahead that is suddenly braking. Drivers will be put on notice if they are about to enter a school zone or if the light up ahead is about to change.
The key would be to not make these systems distracting, as motorists have enough distractions as it is.
Still, the NHTSA has a great deal of hope for the technology. Officials say it could be further expanded to include cell phones and other mobile devices for a number of interesting applications. For example, there could be apps that would allow users to quickly find an available parking spot or find a last-minute ride-share partner or assist a blind pedestrian in getting safely across the street.
The agency also says it could reduce the amount of greenhouse gas emissions by helping drivers avoid unnecessary stops or know when to take alternate routes that are more eco-friendly. Travelers will also have a better idea of when transit vehicles are going to get there, which will improve connections and make public transportation a more attractive option for more people. That should ultimately reduce the number of drivers on the road, which will lower the number of crashes.
The NHTSA's notice of rulemaking on the issue opens the public comment for 90 days, at which point a final decision will be made.
Call Associates and Bruce L. Scheiner, Attorneys for the Injured, at 1-800-646-1210.
Additional Resources:
U.S. DOT advances deployment of Connected Vehicle Technology to prevent hundreds of thousands of crashes, Dec. 13, 2016, Press Release NHTSA
More Blog Entries:
Roundabout to Relieve Traffic at San Carlos Boulevard in Fort Myers Beach? Nov. 28, 2016, Fort Myers Traffic Accident Attorney Blog