While the majority of auto accident injuries are the result of negligence by one or more motorist involved, crash victims shouldn't overlook the possibility that a vehicle defect may have been a contributing factor, if not the sole cause.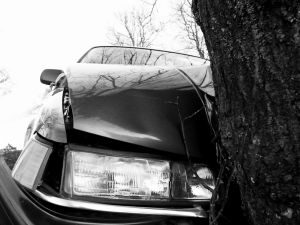 The auto industry hasn't garnered a great deal of public trust in recent years, as numerous class action lawsuits have revealed a long-standing pattern within the industry to conceal vehicle defects from unsuspecting members of the public. Last year, as noted by Automotive News, auto makers recalled a record 53.2 million vehicles for defects ranging from seat belt failures to malfunctioning airbags to non-working breaks. These are serious deficits that, even if they don't cause a crash, may result in one suffering injuries that far worse than they otherwise would have been.
Now, we receive news of the latest reported problem, which involves an alleged defect wherein Chrysler Pacifica vans are shutting off suddenly in mid-travel. The New York Times reports one man in San Francisco was driving at 70 mph down the highway in his brand new van when the vehicle shut off without warning. As she explained, "It just died." In the middle of a congested highway, the van slowed to a crawl with no power steering or electrical power. The driver edged his way over as far to the right as he could, trying desperately to get to the shoulder with what little juice was left as vehicles whizzed by. He was barely missed by a semi-truck that laid on the horn and was forced to swerve. 
That driver was extremely fortunate, but one could see how the outcome could have been drastically different. Even more troubling, it appears this incident, which occurred two months ago, is not an isolated one. The Times reported more than 50 owners of this particular vehicle have reached out to federal safety regulators to lodge complaints that their vehicles suddenly lost power mid-drive. Other claims have cropped up in online forums, including Facebook.
Although these complaints represent only a fraction of those who own the Pacifica model (the company sold more than 155,000 just since it was introduced at the beginning of last year), there are enough of them to warrant the close scrutiny of the auto manufacturer as well as federal safety regulators. Thus far (and somewhat amazingly), no crashes or reported injuries have been tied to the issue. Auto dealers who have examined the vehicles in question say they haven't been able to pinpoint exactly what went wrong or replicate the scenario.
Our car accident lawyers in Fort Myers understand issue has prompted some vehicle owners to stop driving their vans until the company can figure out what's wrong. There are a number of calls asking for the National Highway Traffic Safety Administration to launch a formal investigation of the issue and demand a recall. Those seeking action say that while the problem has to be identified – and can't be fixed until it is – the threat to consumers' safety is significant enough to warrant prompt action.
It is worth noting that unlike the defect in the General Motors' ignition safety switch, which further resulted in a loss of operable airbags, the Pacifica airbags do not rely on power, so they remain operational regardless.
Fiat Chrysler, manufacturer of the Pacificas, were fined $105 million in 2015, after the NHTSA determined the company did not swiftly notify owners of 11 million vehicles involved in 23 recalls and delayed initiation of repairs.
Call Associates and Bruce L. Scheiner, Attorneys for the Injured, at 1-800-646-1210.
Additional Resources:
Chrysler Pacifica Owners Say Minivans Suddenly Shut Off, Nov. 20, 2017, By Neal E. Boudette, The New York Times
More Blog Entries:
Restitution Can Provide Additional Compensation for Crash Victims , Nov. 9, 2017, Fort Myers Defective Vehicle Attorney Blog