Expert witness testimony is sometimes critical to trucking accident lawsuits, which can be some of the most complex types of injury cases. These large vehicles cause some of the most horrific crashes on our roads, resulting in serious injury and death – and making the stakes in these lawsuits very high.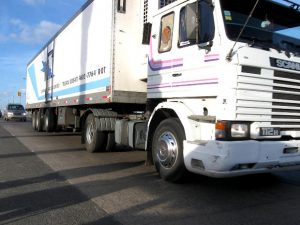 As noted in F.S. 90.702 of Florida's Evidence Code, testimony by experts is allowed, but not without restriction. It can be entered where scientific, technical or other specialized knowledge will assist the trier of fact in understanding the evidence or in determining a fact in issue. A witness may be considered a qualified expert by their knowledge, training, education, skill and/ or experience. They can use this background to form on opinion or outline conclusions – but only if the testimony is:
Based on sufficient data/ facts;
The product of reliable principles and methods AND;
Has been formulated with the applied principles and methods of the witnesses's expertise reliably to the facts of the case.
Although expert witness standards may vary slightly from state-to-state and at the federal level, it's generally accepted that expert witnesses need to meet certain criteria and faithfully apply their discipline to the facts of the case using methods generally accepted by others in the field.
Recently, a federal appellate court affirmed a summary judgment in favor of a trucking accident lawsuit defendant, finding the district court properly struck plaintiff's expert witness reports and thus, summary judgment was appropriate. It's a cautionary tale.
According to court records, the trucking accident occurred in 2014. Plaintiff alleged the tractor-trailer defendant driver was operating – one owned by defendant motor carrier – struck his car from behind, causing him to lose control of his car and slam into a median. He filed claims against both defendants for negligence, and accused the carrier of negligent entrustment and negligent hiring.
Defendants, however, argued that prior to the truck striking the car, plaintiff lost control of his vehicle, struck the median, bounced off and only then was struck by the trailer.
Both parties sought summary judgment. Plaintiff attached to his request for summary judgment two expert reports, attached as exhibits. This was not compliant with local rules of evidence, which require motions for summary judgment to include short, clear statements of fact. Further, it was four months after the deadline for expert disclosures, as noted in the scheduling order. This late entry was neither harmless nor substantially justified, the magistrate ruled.
The magistrate recommended summary judgment for defendant because there was no contrary expert opinion as to the cause of the crash that could counter defendants' facts and expert witness report. The district court then adopted the magistrate's recommendation.
On appeal, plaintiff argued the expert reports should not have been struck and thus the summary judgment shouldn't stand. He had argued the lateness should be excused because he believed (erroneously) that an order postponing a status conference resulted in an open-ended discovery time period. However, plaintiff never pressed for clarification on this point.
Plaintiff also argued defendant's expert witness report should have been struck because it was based not on scientific or technical knowledge, but rather an analysis of a responding state trooper's testimony.
The U.S. Court of Appeals for the First Circuit disagreed with plaintiff's arguments, affirming the summary judgment. The court ruled plaintiff couldn't argue for exclusion of defendant's report on appeal, when the issue was never raised before the trial court.
This case goes to show how critical expert witness testimony is – and why it is essential for you to only trust your truck accident case to an experienced injury attorney who is thoroughly familiar with the law and local court processes and procedures.
Call Associates and Bruce L. Scheiner, Attorneys for the Injured, at 1-800-646-1210.
Additional Resources:
Amoah v. McKinney, Nov. 13, 2017, U.S. Court of Appeals for the First Circuit
More Blog Entries:
Victim's Auto Insurer Pays Liability Damages to Parents of Joyriding Teens Killed in Crash , Nov. 7, 2017, Fort Myers Truck Accident Attorney Blog