When examining liability for a South Florida car accident, our injury lawyers in Cape Coral will of course first examine the negligence of the other. We'll examine the potential vicarious liability claims of the vehicle owner, the driver's employer and the motor carrier (if applicable). We may even look closely at whether there was a vehicle defect that would render the auto manufacturer or repair shop responsible to cover damages. In some cases, the local county or municipality could be liable too if there is evidence the entity failed in its duty to maintain public roads.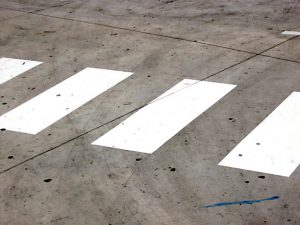 It's not often in these cases that we will lodge a premises liability claim – but it's not something that should be discounted. Premises liability involves the responsibility of property owners to maintain their site in a reasonably safe condition. Usually, these types of claims would include things like slip-and-fall accidents or trip-and-falls or drownings. However, it may arise in a car accident claim if there is evidence some condition on the property that posed a danger to drivers, bicyclists or pedestrians. There are a number of successful Florida premises liability claims that have stemmed from car accident injuries.
The California Supreme Court recently considered one such case involving a pedestrian accident that resulted in the injury of a church member who was struck crossing the street from the church overflow parking lot to the main parking lot on his way to attend services. The court ruled that a landowner does not owe a duty of care to assist invitees to cross a public street when the landowner maintain a parking lot requiring invitees to cross the street to access the landowner's main site – as long as the typical dangers of a public street aren't in some way magnified or hidden by some condition of the landowner's property or by some action taken by the landowner. 
The church argued at trial that based on the 1952 state supreme court ruling in Sexton v. Brooks, it had no duty as a landowner to protect people from dangers on abutting streets unless it had somehow created the danger – which it denied. Plaintiff didn't refute the 1952 ruling, but argued the circumstances here were different because the church owned parking lots on both sides of the street and directed people to park in one lot and cross the street to get to the other, foreseeably increasing the likelihood that invitees would cross the street at a given location and encounter harm. A volunteer church member had directed plaintiff to park in the overflow lot and then cross the street.
Midway while crossing the street with several other pedestrians, plaintiff was struck by an oncoming car and suffered serious injuries. He and his wife sued for negligence and loss of consortium. Plaintiffs alleged church created a risk of harm that was foreseeable by maintaining an overflow parking lot that required patrons to cross and the church was negligent in failing to protect them from that risk. Further, plaintiff asserted church was negligent in failing to adequately train or supervise the parking lot attendants.
Defendant church, meanwhile, argued it had no duty to help car accident plaintiff cross a public street it didn't own, possess or control.
Trial court granted summary judgment, but the appellate panel reversed. The state supreme court reinstated the trial court's ruling. The court considered:
Foreseeability of harm to plaintiff;
Degree of certainty that plaintiff would suffer injury;
Closeness of connection between defendant's conduct and the injury suffered;
Moral blame attached to defendant's conduct;
Policy of preventing future harm;
Extent of burden on defendant;
Consequences to community of imposing a duty of care with resulting liability for breach.
Ultimately, the court held that because the church did noting except maintain a parking lot that required patrons to cross, it owed not duty of care to protect from the obvious danger of crossing a public street.
Call Associates and Bruce L. Scheiner, Attorneys for the Injured, at 1-800-646-1210.
Additional Resources:
Vasilenko v. Grace Family Church, Nov. 3, 2017, California Supreme Court
More Blog Entries:
Coming and Going Rule Analyzed in Crashes Involving Workers , Nov. 5, 2017, Cape Coral Car Accident Lawyer Blog