Safety is too often a critically neglected holiday skill.
Everyone at Associates and Bruce L. Scheiner, Attorneys for the Injured, wish all of you a safe and enjoyable holiday season. We don't want to be the dark storm cloud blocking your ray of sunshine. But the fact is the holidays are an incredibly hectic, chaotic and dangerous time. Taking a moment with your family to talk about the risks can go a long way toward keeping you safe.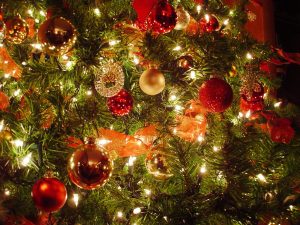 Start of the winter tourism season in Southwest Florida will coincide with the return of holiday crowds. We have written recently about the increasing risk of motorcycle accidents as the riding season gets underway and the impact of early darkness road risks. 
Southwest Florida Holiday Risks
The Florida Department of Highway Safety and Motor Vehicles has already launched its "Arrive Alive" holiday travel campaign. DHSMV is partnering with the Florida Sheriffs Association, Florida Police Chiefs Association and the AAA – The Auto Club Group, to urge responsible driving and vehicle safety.
"This holiday season, the best gift we can give one another is to ensure everyone who travels our roadways arrives to their destination safely," said DHSMV Executive Director Terry L. Rhodes. "As increased numbers of drivers take to our roads, have patience, practice safe driving techniques and make sure everyone in the vehicle is properly buckled up. Never drive impaired."
Pedestrian accidents: Parking lot accidents and injury on retail and commercial property will also peak during the holiday shopping season.
Premises Injury: From the notorious crowds of Black Friday to the last minute rush on Christmas Eve, stores will be overstocked, overcrowded and overwhelmed.
Vehicle maintenance: Winter weather often signals to northern motorists that it's time to have a vehicle serviced. Florida motorists are encouraged to get their vehicles serviced before the holidays, and particularly before making a road trip.
Wear your seat belt: 38 percent of those who were killed in crashes in vehicles where seat belt use is required chose not to wear their seat belts.  Motorists should always make sure everyone in the vehicle has the proper restraint secured at all times, including themselves. "The Florida Highway Patrol encourages everyone to plan ahead before traveling on Florida's roadways this holiday season," said Colonel Gene S. Spaulding, Director of the Florida Highway Patrol. "Get plenty of rest, buckle up, and avoid distractions to ensure you Arrive Alive."
Dangerous products:We bring more new products into the home during the holiday season than at any other time of the year. Only people never injured by a dangerous product think they are at low risk. Fact is, the Consumer Product Safety Commission recalls hundreds of dangerous products each year, many of them marketed to children. Today's Internet economy and emphasis on price and value mean holiday shoppers face substantial risks.
Understanding the risks can keep you safer. Don't drive distracted. Never drink and drive. Don't allow stress or aggression to take over at the wheel. Follow best safety practices and take time to enjoy the moment with friends and loved ones. Together, we wish you a happy and joyful holiday season.
If you or a loved one is injured, call Associates and Bruce L. Scheiner, Attorneys for the Injured, at 1-800-646-1210.