Florida senators overseeing the state Senate Banking and Insurance Committee approved a bill that would establish regulations and insurance mandates for popular ridesharing companies like Uber and Lyft.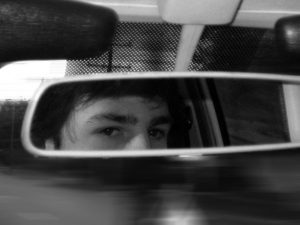 SB 340 passed by a margin of 7-2.
If the bill makes its way through the entire state senate, it would establish a statewide regulatory framework for all drivers of the ridesharing service. This would include parameters regarding how much insurance coverage drivers would need to carry when they are not covered by the rideshare service's plan.
The bill contains a provision that would require rideshare services to carry at least $1 million in coverage when driving with a passenger. That's more than what is currently required by the state of other for-hire drivers, such as taxi services and limousines. However, both Uber and Lyft already offer $1 million policies when drivers are either en route to pick up a passenger or have one in their vehicle.
However, the company drops those rates significantly when the driver does not have a rider. That's because both services hold themselves up to be "technology providers," not vehicle services. They don't own the vehicles. They don't employ the drivers (who are independent contractors).
While drivers are picking up a passenger or have a passenger, they offer $1 million in liability and $1 million in uninsured/ underinsured motorist coverage (which kicks in if another driver is at-fault but does not have have insurance or lacks enough insurance to cover the full extent of the damages).
However, between trips, both companies offer limits of $50,000/ $100,000/ $25,000. That means up to $50,000 per person for bodily injury, maximum $100,000 per accident and $25,000 for property damage. That's much higher than Florida's state-required minimums, which do not require bodily injury liability, and only require $10,000 in personal injury protection and $10,000 in property damage liability.
Meanwhile, SB 340 would require drivers to carry at least $100,000 worth of liability insurance for bodily injury or death. They would also need to carry at least $25,000 in property damage while logged into the app and not carrying a passenger.
It's possible many drivers already have this anyway too, but it's not required. Our injury lawyers in Fort Myers know disputes have arisen in some cases when a rideshare driver's personal insurer refused to cover damages – and even dropped the driver from the plan – for not revealing they were using their vehicle for income purposes.
The new provisions would eliminate this problem. They would also stipulate that:
Background checks would need to be conducted by third parties. This would also encompass a full driving history from other network rideshare and driving companies.
Drivers with three or more moving violations over the course of three years would be prohibited from driving for the services.
Any felony conviction in the previous five years, as well as convictions on certain misdemeanor charges like DUI, would be considered disqualifying.
Representatives from the rideshare services said they are on board with the new regulations, probably mostly because they already comply with them already at this point.
The companion bill to this measure, HB 221, is moving its way through the state House.
Call Associates and Bruce L. Scheiner, Attorneys for the Injured, at 1-800-646-1210.
Additional Resources:
Senate Committee Passes Ridesharing Insurance Requirement Bill, March 14, 2017, By Allison Nielsen, Sunshine State News
More Blog Entries:
FHP: Hit-and-Run Crashes in Florida on the Rise, March 25, 2017, Fort Myers Car Accident Lawyer Blog