A lot of us will be jumping into a swimming pool over the next few months, but not many of us will be thinking about our risks for drowning. It's important to point out that nine people are killed every day in the U.S. in drowning accidents. These numbers are alarming — especially for families with young children.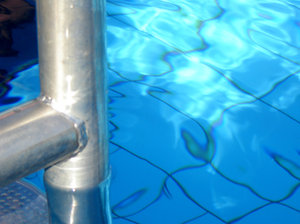 Our Cape Coral swimming pool accident lawyers understand that for each person who dies in a drowning accident, there are up to 4 people who are injured in submersion accidents serious enough to land them in the hospital. Parents and guardians need to listen up because drowning is one of the top causes of unintentional fatalities among children under the age of 4. If you've got a young boy in your household, we're talking to you. Males have have a drowning rate twice as high as females.
What are the most common factors in these kinds of accidents?
The inability to swim is a factor that affects a lot of our young ones. It's wise to enroll your child in swimming lessons at a young age — especially because we're living in Florida where swimming pools are so prevalent.
The lack of barriers can also contribute to the risks. If you have children in your home and you have a swimming pool, you should make sure that the pool is fenced. These fences have been proven to reduce the risks of drowning accidents by close to 85 percent.
The lack of supervision can increase your child' risks, too. Real supervision. Just being in the same area as your children is not good enough. You have to physically watch them at all times. Lastly, your location has a lot to do with you and your child's risks. Children between the ages of 1 and 4 are most likely to drown in a swimming pool at home. The percentage of drownings in natural waters, like canals, rivers, oceans and lakes, increases with age.
So what do we do to help to reverse those risks?
-Get your children in a swimming class. Formal lessors can help to significantly reduce anyone's risk for a drowning accident.
-Learn cardiopulmonary resuscitation. This can help to save the life of a victim. You can help to keep them alive until paramedics arrive on scene.
-Keep an eye on children. You need to watch them at all times, not just be in the general area. It only takes a matter of seconds for things to turn fatal.
-Never drink and swim. Parents should not consume alcohol and supervise either. If you're anywhere near a pool, you want to stay sober.
-Make sure that your home pool is guarded. Line it with fences to keep children out. Make sure the doors of those fences are equipped with child locks.
Keep your pool deck clear of toys. You don't want anything to lure your child close to the water. Store toys in a safe and secure place away from the open water.

Associates and Bruce L. Scheiner, Attorneys for the Injured, is a law firm that is dedicated to fighting for the rights of accident victims. Call for a free and confidential consultation to discuss your rights. Call 1-800-283-2900.
More Blog Entries:
Swimming Pool Accidents in Fort Myers and Elsewhere Likely through Summer, South Florida Injury Lawyer Blog, July 22, 2012
Children at Risk for Swimming Pool Accidents in Fort Myers and Elsewhere through Summer, South Florida Injury Lawyer Blog, June 13, 2012