In workers' compensation law, the exclusive remedy provision makes it clear that employers can't be held liable in civil court for damages related to work injuries in most cases where they carry workers' compensation insurance. Proving fault isn't necessary in workers' comp cases, and it's supposed to be a trade-off: Workers get easier access to immediate benefits for wage losses and medical bills, while companies avoid the ordeal of litigation.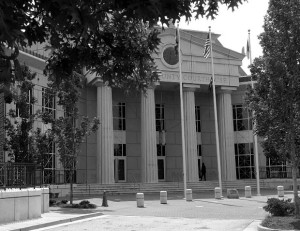 But as a recent series by non-profit news organization ProPublica pointed out not long ago here and here, there have been calculated and aggressive efforts to whittle away worker protections and insulate companies from liability for work injuries. This has occurred in a number of ways, including lobbying of legislation that reduces benefits or makes it harder for injured workers to get coverage in the first place.
However, there are ways in which personal injury lawyers are helping workers fight back  and regain some ground on various fronts. Most recently, there is the case of Stahl v. Hialeah Hospital, which the Florida Supreme Court has agreed to review.
In Stahl, plaintiff asserts that the workers' compensation system is inadequate to provide fair compensation to workers who are injured on-the-job because 2003 legislative reforms did away with permanent partial disability benefits.
Plaintiff was injured just two months after those 2003 reforms took place. At the time, he was working as a nurse and injured his lower back in the course and scope of his employment.
Two years after his injury, plaintiff's treating physician opined plaintiff reached maximum medical improvement. He was assigned a disability rating of 7 percent.
Plaintiff voluntarily dismissed his petition with the Florida Office of the Judges of Compensation Claims, the agency in charge of handling disputes over workers' compensation benefits. He then filed a lawsuit against the hospital in civil court, alleging the facility failed in its duty to protect him from injury. Specifically, he asserted the facility didn't have enough staff. He also raised questions about the constitutionality of the workers' compensation system insofar as it prevented him from collecting permanent partial disability benefits.
His attorney argues excluding this type of coverage is unconstitutional. This case has the potential to shake the very foundation of the state's workers' compensation system – if the state supreme court decides with plaintiff. It's a case many people will be closely watching.
Two other pending Florida Supreme Court cases that challenge portions of the state workers' compensation law are Castellanos v. Next Door Co. et al., and Westphal v. City of St. Petersburg.
The Westphal case pertains to state caps on temporary benefits. Currently, it is set at 104 weeks. Plaintiff asserts that provision violates worker rights.
Castellanos, meanwhile, centers on the attorney fee provision which limits the amount of payment workers' compensation lawyers working for plaintiffs can receive. By putting a cap on the amount plaintiff lawyers can be paid – but not defendant lawyers – it effectively puts plaintiff at a disadvantage. Attorneys may be less likely to take these cases, and some may be reticent to put much effort into fighting them to their logical conclusion if they aren't going to be paid fairly for their work.
Decisions in Westphal and Castellanos are expected soon.
Call Associates and Bruce L. Scheiner, Attorneys for the Injured, at 1-800-646-1210.
Additional Resources:
Stahl v. Hialeah Hospital, March 25, 2015, Florida Fourth District Court of Appeal
More Blog Entries:
Bicycle Accident Lawsuit Camicia v. City of Mercer Island Settles for $7M, Nov. 26, 2015, Fort Myers Injury Attorney Blog