In Mid-March, a week into the pandemic, our Fort Myers injury attorneys reported in Pandemic has More People Cycling in Southwest Florida  that a record interest in cycling had already descended upon local bike shops.
Since then, interest in cycling and demand for bicycles have run right off the charts.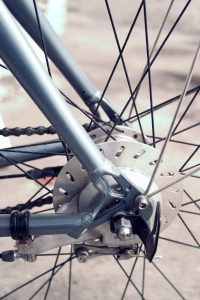 The New York Times reports countries as diverse as Uganda are opening closed streets to bicyclists and pedestrians, and similar moves are afoot in New York City as well as several other major urban areas.
In How to Buy a Bike, the NYT reports the shortage is a combination of a slowdown in Chinese production, and unprecedented demand during COVID. Feeding the frenzy is a fear of public transportation. Combining cycling for outdoor recreation, fitness and commuting, is gaining massive appeal.
This change is meeting socioeconomically with a young generation that has shown no hurry to obtain a driver's license or burden themselves with the expense of automobile ownership. The end result may be a "new normal" that puts many more walkers and cyclists on our roads for good, as has long been the case in much of Europe.
Safe Cycling in SWFL
Our bicycle accident attorneys in Fort Myers continue to highlight the risks posed by inadequate infrastructure for cyclists and walkers in Southwest Florida. Far too many roads have been designed primarily for high-speed motor traffic. While there are bicycle safety plans, including plans in Lee and Collier counties, they have too often not been given priority when it comes to funding.
A permanent shift – even a slight shift – toward cycling and walking will exacerbate many of the infrastructure issues with which longtime walkers and riders are all too familiar: Lack of safe marked lanes away from traffic, lack of sidewalks and street lights, and lack of safety crossings.
But, like driving, there is much the new rider can do to take proactive measures to help ensure a safe time on the road.
Choose a proper bike: Bicycles are pieces of machinery and you typically get what you pay for. You should expect to pay at least $400-$500 for a decent adult bicycle, with many shops reporting wait lists for anything under $1,000. Take the time to try a number of bicycles and make sure your chosen bike fits you properly.
Wear a helmet: Riding a bike is not like … "riding a bike." Adults who return to cycling after many years will need to improve balance and endurance, to say nothing of avoiding other road hazards. Head injuries are a leading cause of serious and fatal bicycle accidents. Falling from a bicycle to the roadway can result in fatal injuries without head protection.
Obey the law: In general, cyclists are required to follow all the rules of the road. This means riding with the flow of traffic and obeying traffic lights and other traffic laws.
Ride defensively: Use lights, reflectors and hand signals. Beware of the risk of dooring and be particularly careful around intersections.
While cycling can be great for recreation and fitness, we continue to be concerned about the high-risk of vulnerable road users in Southwest Florida. By remaining proactive, you can actively reduce your risks of being involved in a serious or fatal accident.
If you or a loved one is injured, call Associates and Bruce L. Scheiner, Attorneys for the Injured, at 1-800-646-1210.