As we reported recently on our Florida Injury Lawyer Blog, school bus accidents are a common risk as the school year begins each year.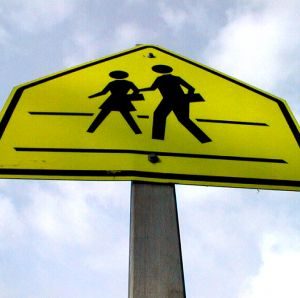 Our experienced pedestrian accident lawyers in Cape Coral and Fort Myers also continue to see an increase in the number of serious and fatal injuries to pedestrians and bicyclists each autumn. The start of the school year, early darkness with the end of Daylight Savings Time, and the start of winter tourist season all contribute to the outsized risk of pedestrian and bicycle accidents in Southwest Florida.
The Fort Myers-Cape Coral area is the deadliest in the nation when it comes to pedestrian accidents, according to Dangerous by Design, a Smart Growth America project that ranked the nation's deadliest cities for walkers. The Top 7 deadliest cities were all in Florida. Emphasis on building roads to accommodate increasing volumes of traffic is the most often cited reason for our area's poor safety record. Far too many of our roads did not come with the sidewalks, streetlights and bike paths necessary to accommodate walkers, cyclists and other road users.
Add to those risks the more than 87,000 students who are returning to class this month in Lee County, and we are facing the highest road risks of the year. School buses, pedestrians and bicyclists will be on the road most often at the height of morning rush hour, and in the late afternoon, during the start of evening rush hour. Motorists are reminded to take a few extra moments to give riders and pedestrians the right of way.
SWFL School Zone Safety
F.S. 316.1895 requires motorists obey school zones, where speed limits will be marked at 15-20 mph for 30 minutes before, during, and after the start or end of school activity. Speeding in a school zone can result in a fine of $500 or more and a mandatory court appearance. Still, the Florida Department of Transportation reports more than 35,000 motorists are cited each year.
Be alert and watch for children at all times while traveling in a school zone.
Obey the speed limit and be prepared to stop.
Obey signals from crossing guards and/or temporary traffic-control devices.
Only drive or park in authorized areas when dropping off or picking up children from school.
Increasingly, we are seeing instances involving a parent at a school to pick up a child. These have ranged from fender benders to parents accused of driving under the influence of alcohol or drugs while taking children to or from school. Parents picking up or dropping off a child at school should understand they are among the most at risk of causing an accident. These pickup lines demand your full attention. That means no distractions. Turn the radio down, put the phone down, maintain awareness of children around your vehicle or near the lanes of travel.
If we all use a little extra caution as the school year begins, we can be part of the solution when it comes to keeping our kids safe.
If you or a loved one is injured, call Associates and Bruce L. Scheiner, Attorneys for the Injured, at 1-800-646-1210.