Uber is in the news again this week, as CNN reports investigators inside the ride-sharing company's special investigations unit are overworked, underpaid and at times emotionally traumatized by the 1,200 cases a week pouring into the company's Phoenix headquarters.
A memo by an outside risk-management consultant depicts a 75-employee department tasked with investigating nearly 1,200 cases a week, including allegations of sexual and physical assault, as well as serious and fatal traffic collisions.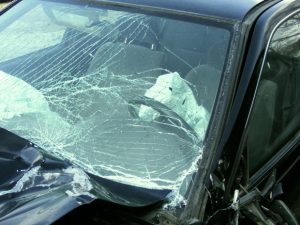 Our Uber accident attorneys in Southwest Florida have written before about the meteoric rise of these ride-sharing services, and some of the unique aspects of establishing liability and making an Uber claim after injury.
Ride-sharing Claims Against Uber, Lyft
Our Uber injury lawyers in Fort Myers and Naples want riders to understand the risks of these ride-sharing services, as traditional automobile insurance coverage may not be available in the event of a traffic collision with an Uber driver in Southwest Florida. Many auto insurance companies exclude livery (driving-for-hire) coverage from private auto insurance policies. That means an Uber driver who gets into a collision while traveling with a paid passenger may effectively have no personal auto insurance coverage at all.
Under pressure from government regulators and the public, both Uber and Lyft have instituted liability insurance of $1 million or more under certain circumstances. Uber, for example, provides $50,000/$100,000 limits and $25,000 property damage coverage when a driver is available through the Uber app. Once dispatched to pick up a passenger, and while en route with a paid fare, coverage increases to at least $1 million. Uninsured/underinsured motorist coverage is also provided in the event of a collision with an at-fault third party who lacks insurance or lacks adequate insurance to cover damages.
Legal Help for Claims Against Uber in SWFL
CNN's latest report, and company public depictions of its special investigation unit, suggest the department's aim is to improve safety and reduce threats to the company's image. While those may be valid reasons, the department is also doubtlessly engaged in risk management, which means most or all of what a victim reports to the company's "special investigations unit," will be turned over to defense attorneys in the event you file a claim. Speaking with a personal injury law firm in Fort Myers experienced in handling Uber claims is best done in the immediate aftermath of a collision.
The memo highlights damage high-profile cases have on the company's reputation as it prepares to go public this year after raising more than $22 billion in private funding. Last year, CNN reported at least 103 drivers had been accused of sexually assaulting passengers since 2014, according to a review of state and local police data, which may significantly understate the risks compared to yet-to-be released company data.
Uber, Lyft, and other ride-sharing services have mounted aggressive legal and public relations defenses on many fronts, even as the companies have been slapped with numerous employment, injury and liability lawsuits.
Uber has claimed repeatedly that it takes safety seriously. Still, backgrounds of some of the company's investigators include a former Starbucks barista and a manager at Chipotle. The company pays them about $36,000 a year, compared to the $50,000 average annual wages of airline and busline investigators. And the company has yet to release promised internal data on sexual abuse and assault claims, though it promised to do away with a policy that forced individuals with sexual assault complaints into arbitration, where victims were made to sign non-disclosure agreements.
If you or a loved one is injured, call Associates and Bruce L. Scheiner, Attorneys for the Injured, at 1-800-646-1210.