The opening of Daytona Bike Week starts prime winter riding season in Southwest Florida.
This year's event runs March 8-March 15, and will bring thousands of riders from across the country to Florida roads. Statewide, the risk of motorcycle accidents reaches annual highs over the next several months. The risks in Southwest Florida will be no less than those in the Daytona Beach area, as riders travel back and forth or choose Florida's quieter West Coast for a ride down the state to the Everglades and Florida Keys.
Our motorcycle injury lawyers urge motorists and riders alike to use caution on the roads.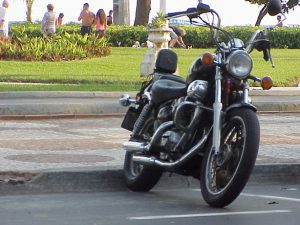 Rider Injury & Accident Rights in Southwest Florida
At Associates and Bruce L. Scheiner, Attorneys for the Injured, motorcycle rider safety and advocacy for rider rights has been among our primary missions since the firm was founded in 1971. On the heals of Daytona Bike Week will come the final Cape Coral Bike Night of the season on April 13. For more than a decade, Associates and Bruce L. Scheiner has provided title sponsorship to the largest family-friendly motorcycle event in Southwest Florida and look forward to seeing all of our riding friends.
Recently, Gold Wing Riders Association and Gulf Coast Wings of Sarasota and Charlotte Counties recognized Bruce L. Scheiner for his ongoing support of the motorcycling community in Southwest Florida. Our motorcycle injury lawyers advocate for rider rights in the courtroom and continue to work to promote safe riding at events throughout Southwest Florida.
Motorcycle accidents typically result in serious, often debilitating injuries, and are among the most complex type of personal injury or wrongful death claim. We work simultaneously on three fronts to identify defendants and establish liability; hold insurance companies accountable; and identify all of your current and future losses as well as all of the available resources to aid in your recovery. In some cases, riders may need to pursue claims against their own insurance company, as Florida's mandatory minimum insurance coverage of $10,000 Personal Injury Protection and $10,000 Property Damage coverage is often inadequate to compensate victims.
We have reported about the vital protection of uninsured/underinsured motorist coverage and encourage all riders to carry this coverage in sufficient amounts to provide a lifeline in the event of a collision with an at-fault driver who is uninsured or driving without enough insurance to cover your losses.
Watch for Motorcycle Riders
Most motorcycle accidents involving other motorists are the fault of the vehicle's driver. Most typically, a driver fails to yield and turns left in front of an oncoming rider. "Look Twice, Save a Life," and other awareness campaigns push a critical message: Watch for riders and allow them to pass. The few extra seconds it takes pales in comparison to the liability of causing a serious or fatal collision.
Don't assume a rider is being unsafe. Most riders know the risks better than most and do whatever they can to return home safe to their families. Motorcycles appear to be traveling slower at a distance and faster up close. Because of their small size they often look further away. Riders are permitted to ride two-abreast in a travel lane and often do so for safety reasons, primarily to prevent a motorist from crowding the lane and to make themselves more visible.
Still, when it comes to avoiding a motorcycle collision, it's the motorists who are most often in the driver's seat.
If you or a loved one is injured, call Associates and Bruce L. Scheiner, Attorneys for the Injured, at 1-800-646-1210.