For the second time this year a child has been killed near a Lee County bus stop.
Monday's tragic death of an 8-year-old Cape Coral girl has rallied the entire community. She was struck by a truck while waiting with her twin brothers at the side of the road. A red pickup truck traveling toward the intersection struck her and then left the scene. An outpouring of community support and a GoFundMe page have raised more than $48,000 this week. Police have recovered the truck and identified a suspect as the investigation continues.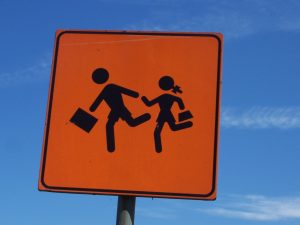 So far in 2019, a total of 28 people have died on Lee County roads, a record number, The News-Press reported. Nearly half of these deaths have victimized our most vulnerable road users, including the deaths of seven pedestrians, as well as four cyclists.