A Florida jet ski accident claimed the life of a Lehigh Acres man in Alva, according to a report by Fort Myers news station NBC-2.
An investigation by the Florida Fish & Wildlife Conservation Commission (FWC) revealed the fatal accident was alcohol-related. The report indicated the 53-year-old man was riding on the personal watercraft in the Caloosahatchee River when the vessel struck a dock, ejecting him. Neighbors indicated they heard a commotion and came out to find a number of people working to pull the man out of the water. Despite spending a half hour performing CPR on him, he died. His exact cause of death is u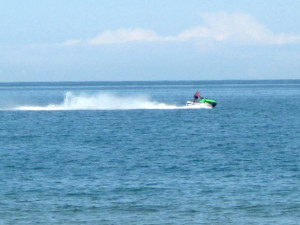 nclear, but initial reports appear to indicate blunt force head trauma.
The FWC reports that in 2014, there were 104 personal watercraft accidents in Florida, with 98 resulting in injuries and causing five deaths. There are a total of 111,441 registered personal watercraft vessels in the state last year. Those figures indicate a slight decrease in personal watercraft accidents in the state from the previous year, when there were 108,113 registered vessels, 137 accidents, 125 injuries and eight deaths. Continue reading ›