Intersection accidents have been in the news a lot this month. Too often motorists see intersections as delays and bottlenecks in their commute, even running yellow lights to quickly get past some of Southwest Florida's most notorious hot spots for congestion and motor-vehicle collisions.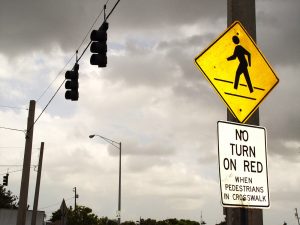 WINK News reports a recent reader survey identified U.S. 41/Colonial Boulevard, Six Mile Cypress and Gladiolus and the Midpoint and Cape Coral bridges as among the worst traffic locations in Southwest Florida.
With tourist  season just around the corner, it's critical motorists remember that these high-traffic locations are also the most likely location for serious and fatal motor vehicle collisions. Allowing frustration or distraction to prevail when caught in traffic, will only further increase your risks. Our Fort Myers car accident lawyers know intersections are the most common location for urban car accidents and pedestrian accidents. These natural points of traffic conflict involve bumper-to-bumper traffic, walkers and cyclists, and harried and distracted drivers.