An adult portable bed handle is defective, and has proven fatal in at least three instances. Yet since the Consumer Product Safety Commission announced the recall in May 2014, there has been a response rate of under 1 percent.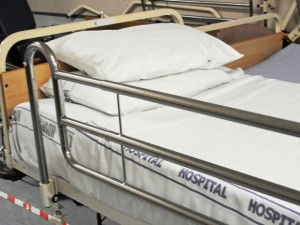 Approximately 113,000 of these devices were sold from 1994 through 2007. The purpose of the handles is to attach to bedsides in order to help people roll over, sit up or stand. The problem with these devices is that when they are attached to the side of an adult's bed without the use of safety retention straps, the handles can slide out of place, resulting in a dangerous gap between the side of the mattress and the handle of the bed. The result is a major risk of entrapment, strangulation or death.
Many product recalls unfortunately have a low response rate. However, given the severity of potential injuries and the possibility of death, the CPSC made the unusual move of re-announcing the recall.
Of the three women who died as a result of use of this product, one was disabled and two were elderly. All three of them were residing in group facilities (i.e., nursing homes and assisted living centers). Continue reading ›