The death of an Ohio woman in a personal watercraft accident on Fort Myers Beach highlights the risk of injury to tourists both in and out of the water.
With all of us facing  the stress of the coronavirus pandemic, it is particularly disheartening to hear of serious or fatal injury occurring to those who have sought a brief escape along Southwest Florida's coastline. Many businesses are suffering from pandemic-related economic losses and the lack of tourism traffic. It's important that we all do our part to make the area a welcoming safe-haven from the stresses of everyday life.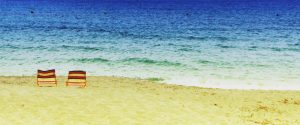 The Fort Myers Beach Observer reports the fatal watercraft accident occurred while the woman was on a rented craft near the Fort Myers Beach Pier. The Fort Myers Beach Fire Department, Lee County Sheriff's Office and the U.S. Coast Guard all responded to the scene. The Florida Fish and Wildlife Conservation Commission reports the woman was a passenger on a rented watercraft when she was thrown during an attempted turn. Staff from the rental company arrived on scene and attempted life-saving efforts, according to FWC.