Spring training and spring break are upon us as Southwest Florida enters the height of the winter tourist season.
Traffic is reaching its annual peak in Lee and Collier counties, as the Minnesota Twins and the Boston Red Sox bring thousands of visitors to the area. On the beaches, spring break and visitors escaping frigid northern temperatures mean hotels, resorts, bars and restaurants are managing burgeoning workloads and reaping profits that will sustain them through the slower summer months.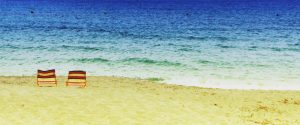 While visitors can be injured at any time of the year, our experienced injury lawyers in Fort Myers know March is statistically the most dangerous month. Everyone faces an increased risk of car accidents this time of year. However, vulnerable road users, including bicyclists, pedestrians and motorcycle riders, are at even higher risk. Visitors are not only more likely to be bicyclists or pedestrians, but are traversing unfamiliar areas often crowded with vehicle traffic and lacking the adequate sidewalks, bike lanes and signs and signals that could help reduce the risk.