Florida is second only to Hawaii when it comes to scuba diving.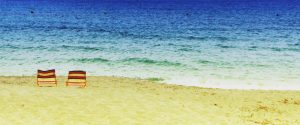 The death of a well-known 36-year-old tech CEO in a diving accident along Hollywood Beach this month highlights the risk as Florida's winter diving season gets underway.  Earlier this year the former owners of a scuba dive charter in Key Largo pleaded guilty in a case that went on for 10 years after their boat was found to be in such poor condition that it sank, claiming the life of a diver. DAN, Divers Alert Network America, reports the number of diving deaths has been on the rise, with 169 recreational scuba deaths reported in 2016, the last year for which statistics are available.
From freshwater caves in North Florida, where visibility is 100 feet or more, to wreck diving in the Florida Keys, to drift dives along the East Coast, Florida draws divers from all over the world to enjoy our warm clear waters, coral reefs, and abundant sea life, including Goliath Grouper, Stingrays, Sharks and Sailfish.  The state's 2.6 million active divers account for nearly half the world's 6 million divers.