While the coronavirus pandemic has brought a sense of isolation to virtually everyone, senior citizens are experiencing extreme isolation in record numbers.
More prone to serious infection, and often with fewer surviving friends and family to support them, our elderly loved ones are most vulnerable as we enter the second holiday season of pandemic isolation.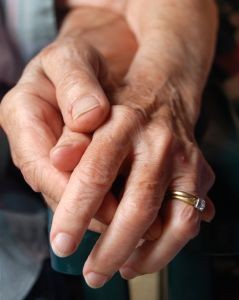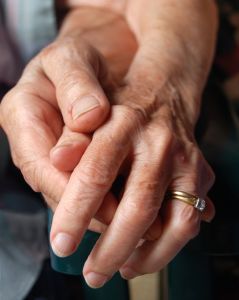 The most common threats include nursing home neglect and abuse, fall injuries, and car accidents. Our injury lawyers in Fort Myers and Cape Coral have written extensively about the risks in nursing homes, where fewer family members are allowed to visit. But another serious threat awaits those seniors who are still mobile enough to be on the roads.
Car Accident Risks Among Older Drivers
Florida allows drivers age 79 or younger to renew a driver's license for a period of eight years, while those ages 80 and over must renew every six years. However, the speed at which vision, mobility and reflexes decline increases rapidly with age. Unfortunately, this means an older motorist may become unsafe long before driver's license renewal requirements reveal challenges that require an older friend or loved one to give up their driving rights.
Seniors are already more likely to be involved in a serious or fatal traffic collision than any age group except teen drivers. But reluctance to ask for help, combined with health concerns amid the pandemic, mean more older motorists are choosing to rely on their own abilities rather than asking for help.
The Florida Department of Law Enforcement reports the number of older drivers on Florida roads has nearly doubled in the last 20 years. Today, nearly 5 million motorists on Florida roads are over the age of 65. The most common issues impacting driving ability include:
Strength and mobility: Whether gripping the wheel, or turning to check for blind-spot traffic, joint problems, and muscle weakness or stiffness can make it more difficult for an elderly driver to stay safe at the wheel.
Vision: Cataracts and Glaucoma are just two issues that impact the vision of older adults in large numbers. Impaired vision is a leading cause of collisions involving older drivers.
Cognitive decline: Slowed reaction time and mental lapses negatively impact most older adults to some degree. Unfortunately, such decline is not easily self-diagnosed, which can leave motorists on the road past the time when they can operate a motor vehicle safely.
Keeping Elderly Loved Ones Safe on the Road
Law enforcement and licensing agencies can play a part in determining a driver's fitness to remain behind the wheel. However, family and friends are in a far better position to help determine when a friend or loved one should stop driving. Warning signs may include:
Accidents or unexplained damage to a vehicle.
Getting lost or confused while driving.
Tickets or citations.
Cognitive or physical decline, including vision problems.
Our car accident attorneys in Fort Myers and Cape Coral know older drivers actually suffer fewer accidents than the majority of the population. But that is because they drive less and often self-police by reducing the frequency of driving at night or during high-traffic times like holidays or rush hour.
Helping an older loved one take a driving assessment can be a good place to start the conversation.
Fortunately, modern technology can go a long way toward helping keep older residents both safe and independent. Online shopping services like Amazon, grocery delivery, and ride-sharing services like Uber of Lyft can be life-saving services.
Still, it is up to friends and family to help an elderly driver determine when it is time to give up the keys. We encourage you to check on friends and family this holiday season and help them stay safe – both on and off the road.
If you or a loved one is injured, call Associates and Bruce L. Scheiner, Attorneys for the Injured, at 1-800-646-1210.