Safety advocates are warning motorists of the dangers of intersection traffic collisions.
Our car accident attorneys in Cape Coral and Fort Myers opened the year with our Safe Driving series, which looked at the heightened risks of a collision at intersections. These natural points of traffic conflict are especially dangerous for walkers and cyclists. But motorists also have a high risk of colliding with another motor vehicle.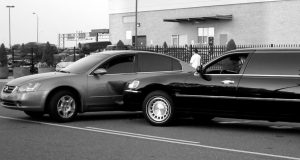 WINK News is among the organizations reporting the rise in traffic collisions since the start of the pandemic. As we reported here on our injury blog, more than 100 traffic deaths were reported in 2020 despite the drastic reduction in traffic congestion that resulted from pandemic restrictions. In September, as season opened, there were close to 1,000 crashes in Lee County.
Dangerous Intersections in Southwest Florida
As more people use the roads, the Florida Highway Patrol says it's important to do your part to be safe. You can call *-FHP to report aggressive drivers.
WINK News asked you which intersections you think are the most dangerous to drive through. You said:
Fort Myers

Six Mile Cypress Parkway and Colonial Boulevard
Colonial Boulevard and Summerlin Road

Cape Coral

Pine Island Road and Del Prado Boulevard North.

Bonita Springs

Old 41 Road and Terry Street (roundabout)
Intersection Safety in Focus
Most collisions are avoidable, and intersections are no different. Our Fort Myers car accident lawyers know the vast majority of crashes boil down to a handful of common scenarios.
Vulnerable road users: Give walkers and riders the right of way. You will likely be found responsible for a collision and the few extra seconds is time well spent.
Yield: Red light runners are responsible for relatively few intersection collisions but those that do occur tend to be very serious t-bone crashes. Yielding before turning right on red, allowing plenty of distance, and using proper signals can all reduce your chances of an accident.
Visibility: Pay particular attention to blind spots, both in your rearview mirrors and through the windshield ahead. Other traffic, parked cars and overgrown vegetation can all conceal hidden risks. Taking an extra second or two to look twice can significantly reduce the risks of being in a collision.
Distraction: Put the phone down and drive. This is true no matter where you are on the road but is particularly true at intersections. Unfortunately, drivers stopped at intersections are most likely to engage with their phones or other onboard electronic devices. The combination of distraction and increased risks at intersections too often proves deadly.
Those involved in a collision should call for law enforcement as well as emergency medical help and wait for the authorities to arrive. While the initial traffic report will be one piece of important evidence should an injury claim be necessary, it is far from the last word. Anytime you are involved in a serious or fatal crash you should contact an experienced injury law firm as soon as possible. A thorough independent review of the facts and circumstances of a crash can be vital, and this can be particularly true at intersections.
If you or a loved one is injured, call Associates and Bruce L. Scheiner, Attorneys for the Injured, at 1-800-646-1210.